Reflection and Takeaways from African Incentive Trip
A Month Later: Final Day and Takeaways from a South African Incentive Trip
It has been just about a month since I returned to the United States from my journey to South Africa! I've been re-adjusting to the time-zone and catching up on work, so I haven't had the opportunity to share my last day in the beautiful country with you (we saw a lot of lions). With a few weeks gone and pictures to reminisce on, I thought now would be the perfect time for my final update, so let's dive right in!
Our last day in Africa began early. We were up at 4:45 a.m. and on the safari drive before 5:30 a.m. The first objective…find the pride.
We first encountered a lioness and her cubs. They were in the same location as the previous night, and they were ADORABLE. Even better, just a few yards away, we found the rest of the pride. Mission accomplished!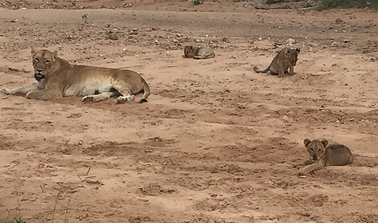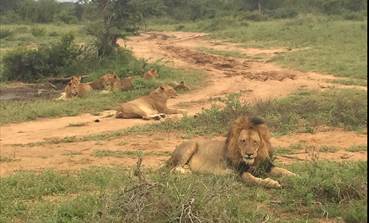 After the joy of finding the lions, we noticed the strangest thing: a group of zebras just across the road from the carnivorous cats. We didn't understand why the striped grass eaters were tempting their fate, but we later learned the lions had killed a giraffe the previous night and were still full from it.
Fun fact: lions only attack when they are hungry, so the zebras weren't really in danger.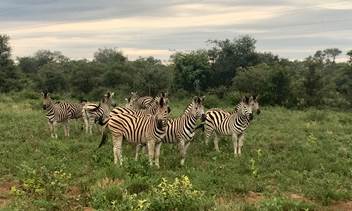 After hanging out with the lions and zebras, we continued down the road and ran into a herd of female elephants and a teen. The younger elephant decided he wanted to play and approached our jeep. When he got really close, it trumpeted and everyone was laughing because it was just so cute!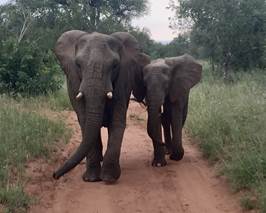 After our amazing morning drive and a beautiful breakfast with monkeys, we were off to the airport.
We jumped on a two hour flight back to Johannesburg and visited the Township of Soweto before our flight back to the States. There's a lot of history around this township, so I wanted to highlight some things that stood out to me, including the role its residents played to end apartheid. It was a truly humbling experience.
The area is still very improvised– there are people living in tin houses with no running water. South Africa has many townships in a similar condition as well.
For corporations who have a Community Service Responsibility (CSR) event, there are numerous opportunities to give back in a place like this. In addition, it's really important to support the areas by purchasing incentive gifts from the talented local artists. I purchased this beautiful black and white basket made from electrical wire.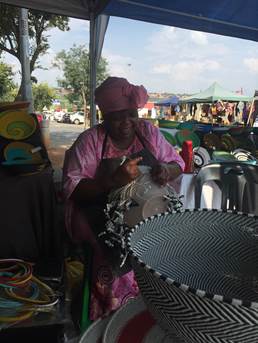 To finish off this blog series, here are a few noteworthy bits of information to think about when holding an incentive trip in South Africa:
The dollar is very strong, which is great for your budget (and program extensions).
Stay a minimum of 2 days in either Cape Town or Johannesburg, and stay 3+ days at the gaming lodges. The safari is truly the experience.
If your budget can manage it, fly everyone business class.
Everyone speaks English, so it's easy to do work and get around.
South African adapters are challenging to find in the U.S. I'd brand them and send them out as a pre-meeting gift.
Rwanda and East Africa offer ultimate authentic safaris. Options include: animal migration experiences and visiting the endangered Mountain Gorillas in their natural habitat.
Most importantly, South Africa is a perfect location to provide a once-in-a-lifetime adventure that will engage, inspire and reward the top performers like never before.
Ready for your adventure? Contact the event agency, Bishop-McCann incentive trip planning team!
Thanks for joining me on my journey, Cheerio!
– Kendra
Reflection and Takeaways from African Incentive Trip
was last modified:
December 7th, 2020
by