Bishop-McCann + InHouse Physicians On-Site Healthcare
The New Standard for Meetings and Events is About Igniting Human Potential
If you've been involved with conferences for any period of time, we're certain you have heard a few disastrous stories caused by major medical emergencies. But there's a more common concern that receives far less attention: minor injuries and illnesses among conference attendees.
While medical emergencies receive most of the attention, meetings and events are affected far more often by a series of more mundane health issues. Whether you're looking for medical support services or medical risk management solutions, Bishop-McCann's partnership with InHouse Physicians has the global expertise to cover all of your most critical needs.
What Problem Are We Solving?
Lack of Awareness
Even the most sophisticated planners seem to believe that both major and limited medical care is sufficiently covered by the event center itself, but medical care at most event centers is far from adequate. There are reasonable factors that explain the lack of care:
Limited liability by the event center.
When care is provided (most commonly by an EMT), it's primarily for first aid only—no comprehensive evaluation, no prescription medicines, etc.
Illness Throughout Your Meetings
Five to ten percent of attendees are ill when they come to your program, and up to 20% are ill when attending international events, disrupting the flow of your program. Attendees commonly suffer in silence, as it's not convenient to receive or seek external care. Common attendee illnesses include strep throat, bronchitis, sinusitis, ear infection, stomach flu, influenza, traveler's diarrhea, rash, migraine, headache, back pain, and sprained ankle. But more serious conditions also occur, such as heart attack, seizure, allergic reaction, stroke, and pregnancy-related issues. Attendees suffering from untreated respiratory infections, gastrointestinal disorders, allergies, back/neck pain, and even attendees who have forgotten to bring medication can end up missing large portions of carefully planned and curated content.
Worse yet, an entire conference can be taken offline by a single case of untreated influenza that spreads throughout the group. When attendees feel well, they're more engaged, which drives learning, collaboration, and innovation at the meeting.
The Other Issue: Your Attendee's Mindset
Seventy-one percent of attendees would rather be somewhere else, and 66% are suffering from some form of burnout. A sub-optimal attendee mindset leads to lower engagement, decreased learning, impaired collaboration, and lack of innovation.
"Mindfulness should no longer be considered a 'nice-to-have.' It's a must-have: a way to keep our brains healthy, to support self-regulation and effective decision-making capabilities, and to protect ourselves from toxic stress."

Harvard Business Review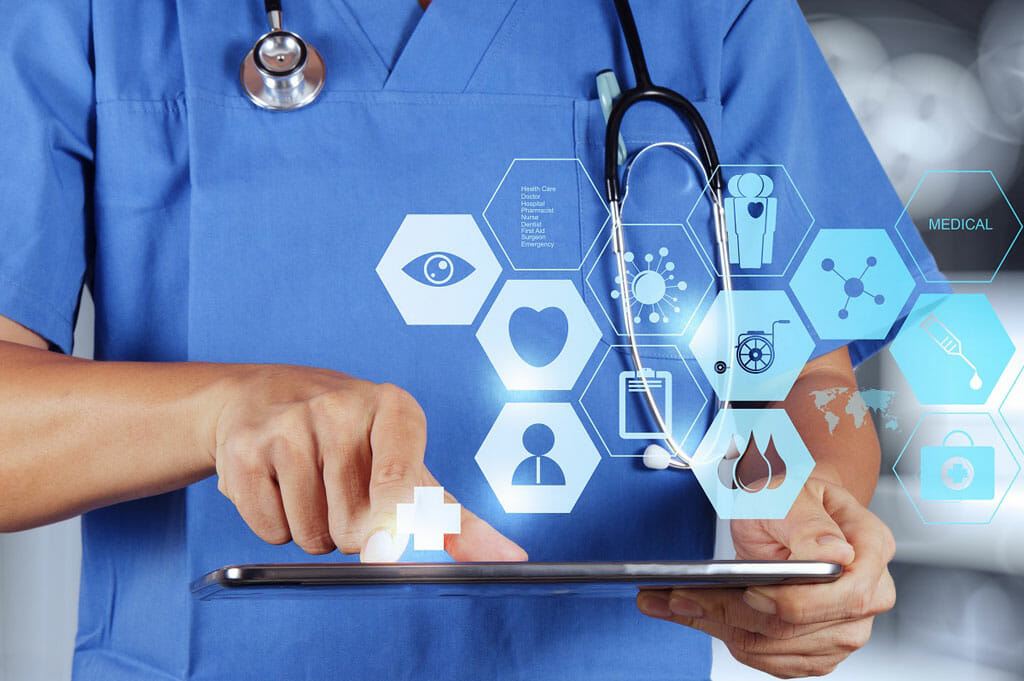 What Can We Do To Solve It?
It's no surprise that promoting and delivering wellness to attendees is a growing priority for corporations. At Bishop-McCann, we've seen it all.
On-Site Medical Support
It is your responsibility as a corporate event planner to take proper duty of care. Medical emergencies happen, and being prepared offers your team peace of mind.
A partnership with Bishop-McCann and InHouse Physicians brings on-site medical support. Providing a full pharmacy, a network of specialists nearby, and all of the supplies of a mini emergency room, we take care of anything from a sore throat to a heart attack. With 24 hours on-call support, organizations satisfy their duty of care to mitigate risk and protect the health of their meeting attendees.
On-site healthcare provider who is board-certified in emergency medicine
A global network of healthcare professionals
24-hour on-site, mini emergency room
Actual ER services and care with advanced technical equipment and treatment supplies
On-call local medical specialists in cardiology, orthopedics, general surgery, and more
A portable pharmacy available 24-hours on site, containing the most commonly prescribed medications
Flu prevention and pandemic preparedness plans
Handling of all logistics and set up, without distraction to event planners and attendees
Brain Power and Mindfulness
Attendees are looking for meaningful experiences. Planners have the unique opportunity to satisfy this demand and improve the bottom line for your organization by enhancing the attendee's mindset. The IHP Mindfulness @ Meetings Series does just that.
"More than one-quarter of Aetna's work force of 50,000 has participated in at least one mindfulness class, and those who have report, on average, a 28% reduction in their stress levels, a 20% improvement in sleep quality, and a 19% reduction in pain. They also become more effective on the job, gaining an average of 62 minutes per week of productivity, each which Aetna estimates is worth $3,000 per employee per year."

– Mark Bertolini, Former CEO of Aetna
Wellness Kit: At registration, we offer every attendee a small wellness and mindfulness package to enhance their experience at the program.
Guided Mindfulness Library: From guided meditations to gratitude moments to simple visualizations, we offer a library of brief, powerful audio and video exercises that can be pushed out via the meeting app.
Live-Streamed Classes: Attendees can participate in yoga and mindfulness classes in a group setting or from the privacy of their own room.
R Lounge: A retreat for attendees to experience neuroscience elements designed to rejuvenate bodies and minds.
Brain Foods: Our mindful nutrition team offers you a menu of very tasty brain foods that will provide the fuel needed for peak performance.
Why Does On Site Matter?
Because, quite frankly, minutes matter, and your attendees matter. It can take first responders 10-14 minutes to reach attendees suffering from major trauma (heart attack, stroke, life-threatening allergic food reaction), and each minute dramatically impacts the outcome. The survival rate during emergency dives from 100% survival for a 0 minute response to only 10% survival at 9 minutes. Plus, it's easy to use, cost-effective, increases satisfaction, and shows your company's commitment to the health and wellness of your employees and guests.
Navigating Pandemics
Our experience with COVID-19 reminds us of the importance of preparation. This preparation should include everything from the common flu prevention and treatment to the uncommon, such as COVID-19 and new viruses that will almost certainly arise in the future. With proper preparation, Bishop-McCann + InHouse Physicians On-Site Healthcare, and the appropriate protocols (see example below), you can take care of your attendees and reduce the risk of program cancellations, ensuring business continuity.
Navigating the Coronavirus
IHP recommendations:
A clear communication plan to all attendees BEFORE the meeting
A screening program for all ill attendees with a respiratory infection or fever, including rapid diagnosis of influenza
Illness prevention plan, including on-site prescriptions of antivirals
Quarantine protocols for any suspected flu-like cases and N95 masks if ill
Stress reduction
Fill out the form below for a downloadable version, and find out more about the partnership between Bishop-McCann + InHouse Physicians On-Site Healthcare.