"Don't be afraid to work with the best" – Paul Arden
Oct. 3, 2016 – I have been blessed by many opportunities to work with the best and with great gratitude for my time at Microsoft, I have decided to begin a new chapter in my career journey. In November of 2002, Microsoft recruited me to launch a field sales organization in support of the Microsoft Dynamics CRM 1.0 release. Several years later, with the support of great product innovation and incredible worldwide sales, service, marketing and partner teams, we produced an outcome of 48 quarters of double digit growth. I leave with a strong belief in the future of Dynamics365 and most importantly the direction CEO Satya Nadella is taking the company. Working for Microsoft has been a point of pride and a wonderful experience and the time is right for a new career challenge. Effective October 3, I will assume the role of Vice President of Sales & Marketing for Bishop-McCann, one of the industry leaders in producing corporate meetings, incentive programs and special event planning worldwide.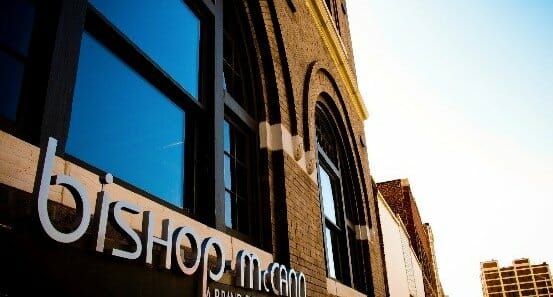 Not only does Bishop-McCann provide exceptional execution in their work, they are based in a culture that believes strongly in high-touch relationships and in proving measurable value add for their clients. Bishop-McCann's 1,000+ years of collective employee experience in the corporate event planner industry makes me confident I am joining a winning team. They are truly the agency partner their clients' cannot imagine living without!
In my 30+ years within the technology industry and at Microsoft, I have led and/or participated in many corporate meetings, special events and incentive programs. Most of these seemed robotic in nature with little focus on the individual experiences of the attendees. I know well that with a gap like that, there is great opportunity. My next challenge will be a shift from customer relationship management "CRM" to customer experience management "CEM". At Bishop-McCann I'll help lead a team that provides award-winning solutions for corporate meetings, incentive programs and live special events that deliver unforgettable experiences and great value to businesses across the globe. A sneak peak of one can be found here!
I am excited about this new opportunity with a corporate event planning company and also about sharing my career changing experience with you! I hope that you'll join me on this new adventure by participating in an exciting new venture, Bishop-McCann's 5-for-5 Lead Referral Program! When your company, or one you know of, needs an integrated agency to produce a corporate event, incentive program, or special event, you will be able to register your lead on the Bishop-McCann web site (5-for-5 program launching in mid-October via a LinkedIn public announcement and landing page for registration). If your lead becomes a client of Bishop-McCann, you will receive 5% of the management fee for any completed program that occurs with that client for the next 5 years!
I want to close by expressing my deep gratitude for your support during my time at Microsoft and I want to make sure that we continue our relationship as I take on a new challenge in my career. I look forward to connecting with you soon!
Regards,
Tracy Kinsey
Vice President Sales & Marketing
tkinsey@bishopmccann.com
"Don't be afraid to work with the best" – Paul Arden
was last modified:
October 8th, 2020
by