Incentive Travel Experience – Day Two
DAY TWO On The Ground In Cape Town!
I've been busy here in Cape Town, but I'm back with more updates on my incentive travel experience! Day two involved many great group experiences and a lot of food.
Saturday was such a unique gastronomic experience that would be perfect for employee incentive trip groups with foodies.
The day began with a drive up the West Coast. The area between Cape Town and Paternoster has some hidden gems that our DMC partner, Grosvenor Tours, recommended as an alternative to the typical South African incentive travel experience schedule.
We briefly stopped at Bloubergstrand to have some fun in the sun and take pictures of Table Mountain and Table Bay.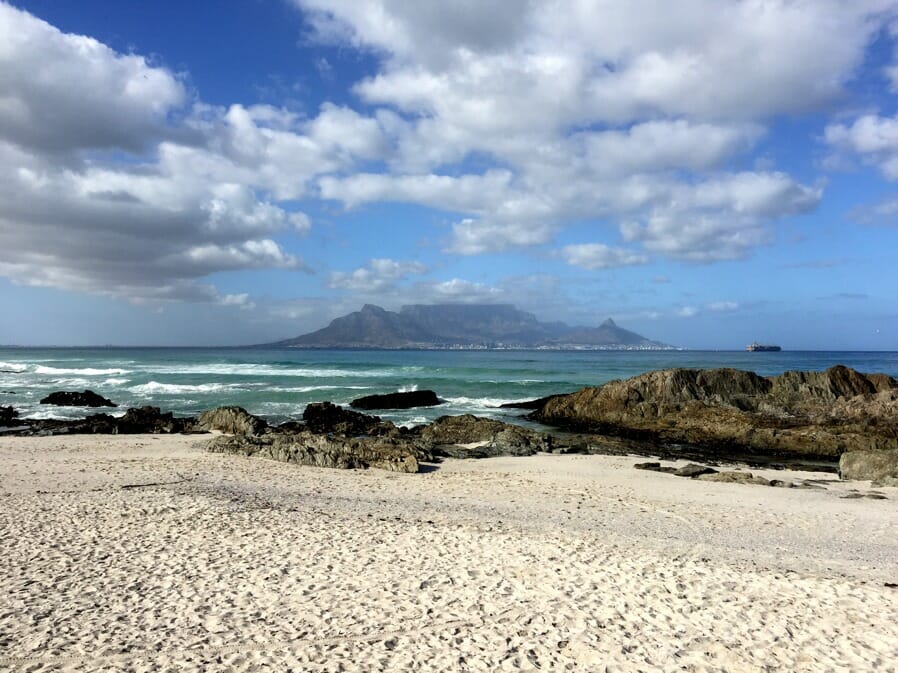 After brushing the sand off our feet, we headed to the Village of Darling and sampled some craft beer at the Darling Brewery.
The beautiful inside and outdoor spaces provide a perfect atmosphere for those in your group who are beer drinkers. Wine connoisseurs are not to fret, however, as there are many great wineries outside of Cape Town as well.
While in Darling, we stopped at Darling Sweet for some hand-made toffee. The 10 yummy flavors would make nice "local" room drops.
The toffee was the cherry on top of a darling stop in Darling!
Our next stop was Paternoster for a sensational lunch at Wolfgat.
Our host, Peter-John, explained, "after seven years of exploring the Saldanha Strandveld and experimenting with his findings in the small kitchen at Oep ve Koep, Kobus van der Merwe opened Wolfgat: a new Strandveld eatery."
"Here, in a historical cottage overlooking the bay of Paternoster, Kobus continues to honor the indigenous offering of the region's specialty fynbos, also drawing inspiration from its rich history of early civilization," He continued.
So what is the result of all this inspiration? An amazing eight course meal with one of the most stunning views I've ever seen! I felt like I was in an episode of "Chef's Table" with such great food, and honestly think they will have a Michelin soon. You heard it first, here!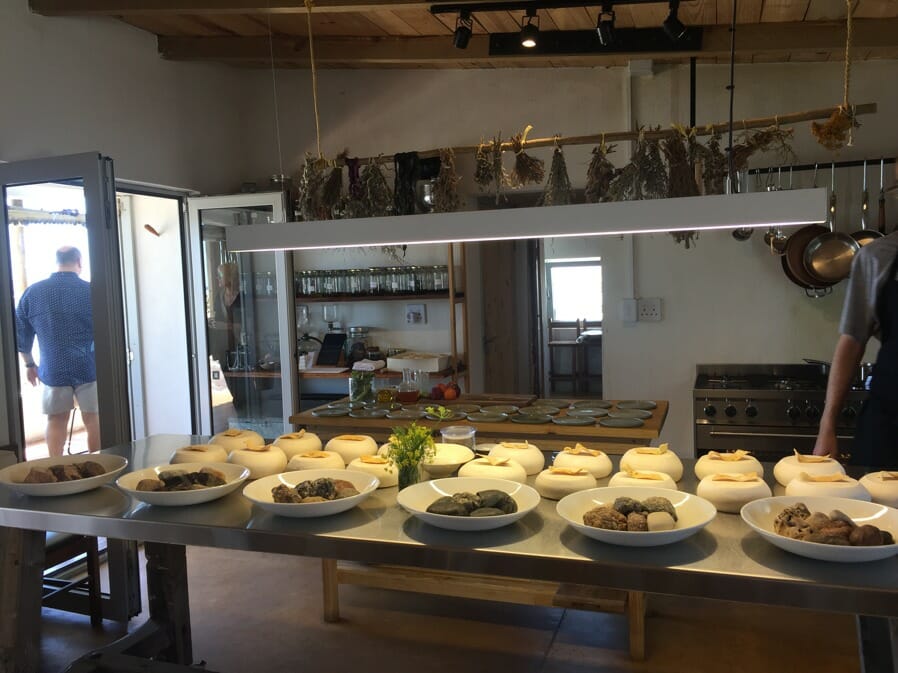 After lunch, we soaked up the sun again taking a walk on the beach and finally headed back to town.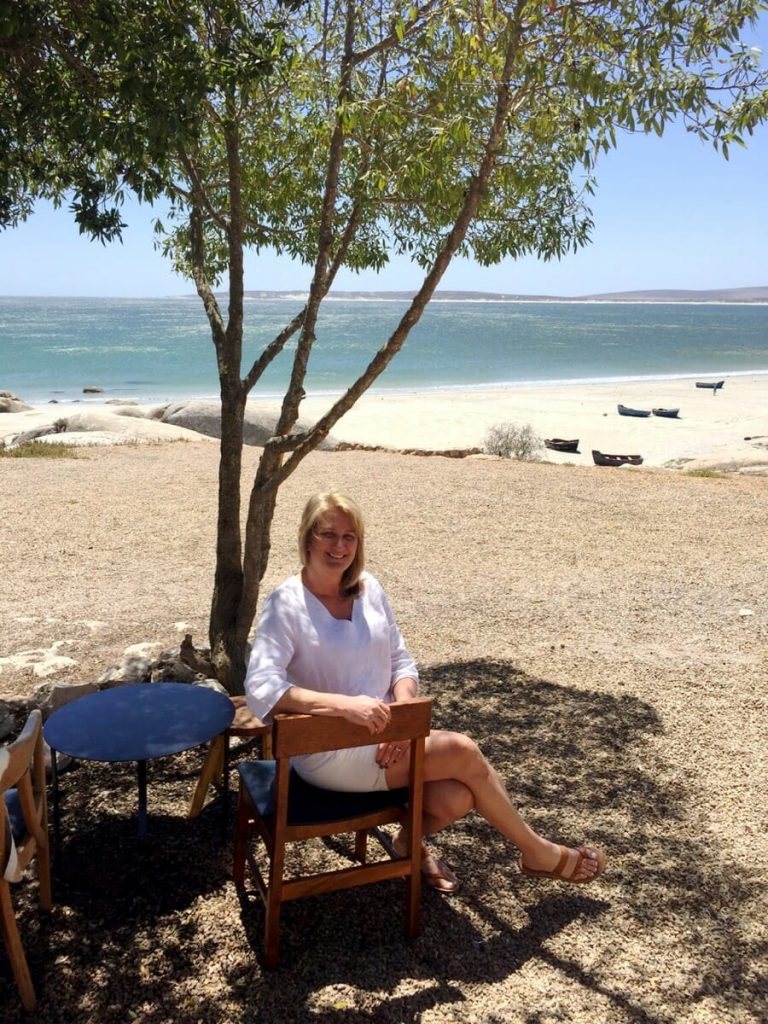 Dinner was at The Pot Luck Club, a chic tapas restaurant built at the top of the silo of an old biscuit mill. This is another great option for an off-site, dine-around to round out a foodie tour.
As we head into Sunday, here are a few more observations I've made for anyone traveling to Cape Town:
The best months to visit are March-May and August-November
There are 11 spoken languages, but everyone I've met speaks proper English
The correct way to drive is on the left side of the road
It's super clean and very cosmopolitan
On top of great spots for food and spirits, there are tons of activities for incentive groups including:
Every water sport imaginable (including shark swims)
Hiking
Biking
City, historic and cultural tours
Give back programs
Shopping
…and MUCH more!
– Kendra
Incentive Travel Experience – Day Two
was last modified:
October 8th, 2020
by