Incentive Travel: The Key to Increased Happiness, Productivity, and ROI
When you're in the business of creating incredible experiences through incentive travel, it's easy to understand how it works and, simply, that it does work. However, for those not as invested in the process and methodology of creating those incentive experiences, there was no way of surely knowing just how effective incentive travel is…until now. This month, the SITE foundation released its SITE Index 2018: Insights from Incentive Industry Experts, showing just how well incentive travel has been working for professionals. One of the first indicators proving that incentive travel is extremely beneficial is that budgets for incentive travel are growing.
The report explains that there has been a "dramatic increase in per person investment for incentives, with overall average increases from $3,000 per person in 2016 to $4,000 per person in 2017…this figure is even more dramatic for the corporate sector, with a year over year increase of $1,900 per person."
So why are more and more people investing and trusting in incentive programs? Because incentive travel does exactly what its name describes; it incentivizes—or motivates—employees to increase their performance. With motivated, productive employees comes increased company sales, growth, and workplace happiness.
The SITE report explains, "More buyers say incentive travel programs have been 'Very Effective' (72% vs. 51% in 2016.) There is also a slight increase in the measurement of incentive programs, driven by one-third of corporate buyers reporting they 'Almost always, or Always' track ROI or ROO."
Numbers don't lie. Incentive travel works. Whether you're interested in increasing overall employee happiness, productivity, ROI, ROO, or all of those aspects in your company, consider implementing an incentive program.
Interested in creating an incentive program for your hard-working associates, but having trouble thinking of all the different possibilities? No need to worry. When you work with Bishop-McCann, you work with a team dedicated to making sure you and your employees get the perfect experience. From ensuring travel and hotels to planning itineraries, we ensure happiness for all involved.
To view examples of what incentive programs we've done in the past, click here.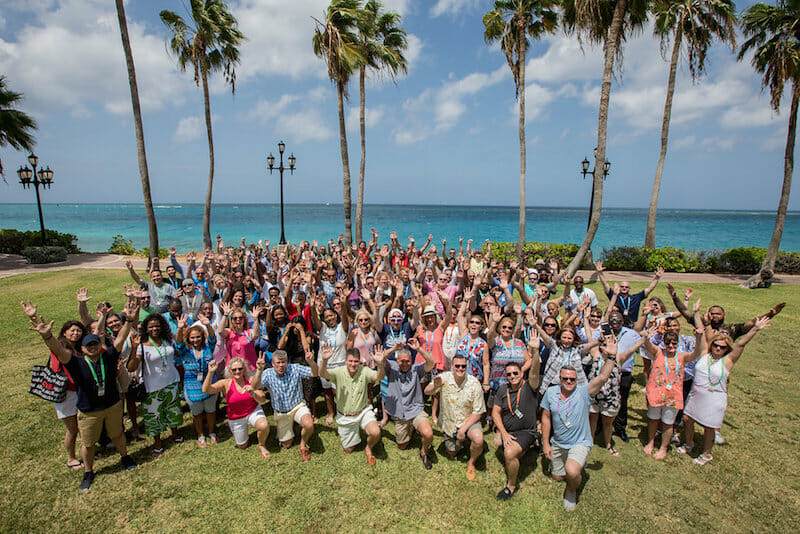 About Bishop-McCann
Bishop-McCann is one of the industry leaders in producing meetings, incentive programs, and corporate events worldwide. Headquartered in Kansas City, Missouri, with offices in Chicago and San Francisco, Bishop-McCann combines Midwest culture and values with agency expertise to create a unique working experience. Our mission: We Create Joy!
For more information, visit bishopmccann.com.
Incentive Travel: The Key to Increased Happiness, Productivity, and ROI
was last modified:
October 12th, 2020
by