Bishop-McCann Connections July 2017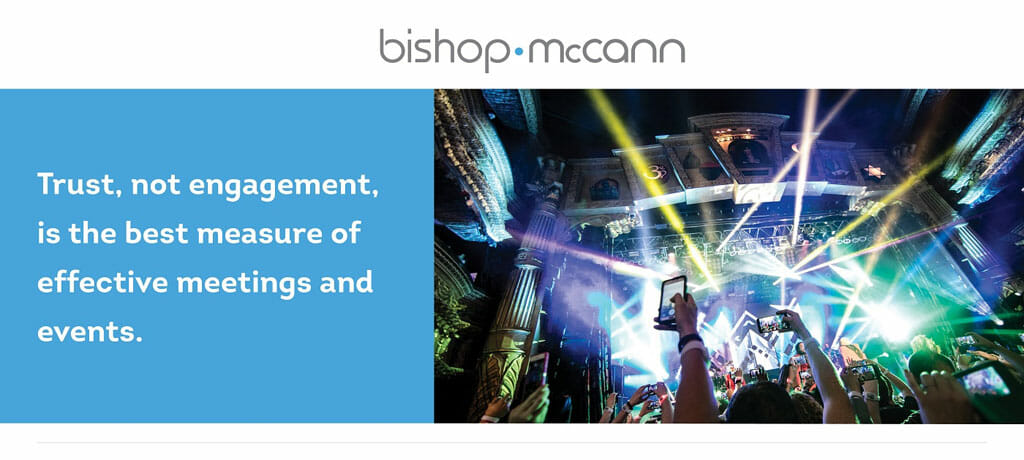 Stay current. Stay in the know.
Here's what the industry's doing and here's how we're leading it. Bishop-McCann has been innovative with planning corporate events, meetings, and incentive programs by keeping up with the industry trends. In this July edition of Connections, read about how Bishop-McCann has been using trust as a metric in determining the success of a corporate event.
Bishop-McCann partners with Paul J. Zak, Ofactor; introduces "trust surveys" to meetings and events industry to increase performance of attendees.
Kansas City, MO (July 10, 2017) – Traditionally, companies have surveyed engagement levels at meetings and events as the ultimate measure of success. But is engagement the right metric to use? How does engagement relate to business success?
Bishop-McCann, a worldwide leader in the meetings, incentive programs and corporate event solutions industry, has partnered with Ofactor to define the concept of "trust" as the new success metric that will help companies increase relationships with their attendees and ultimately improve company performance.
By using Ofactor, Bishop-McCann will measure organizational trust levels before and after key meetings and events and identify specific behaviors by leaders and managers that produce higher job satisfaction and less stress among employees and customers. Bishop-McCann is the first to measure trust in the meetings and events industry in order to prove ROI…
Finish reading the press release here and see our measurement solutions here.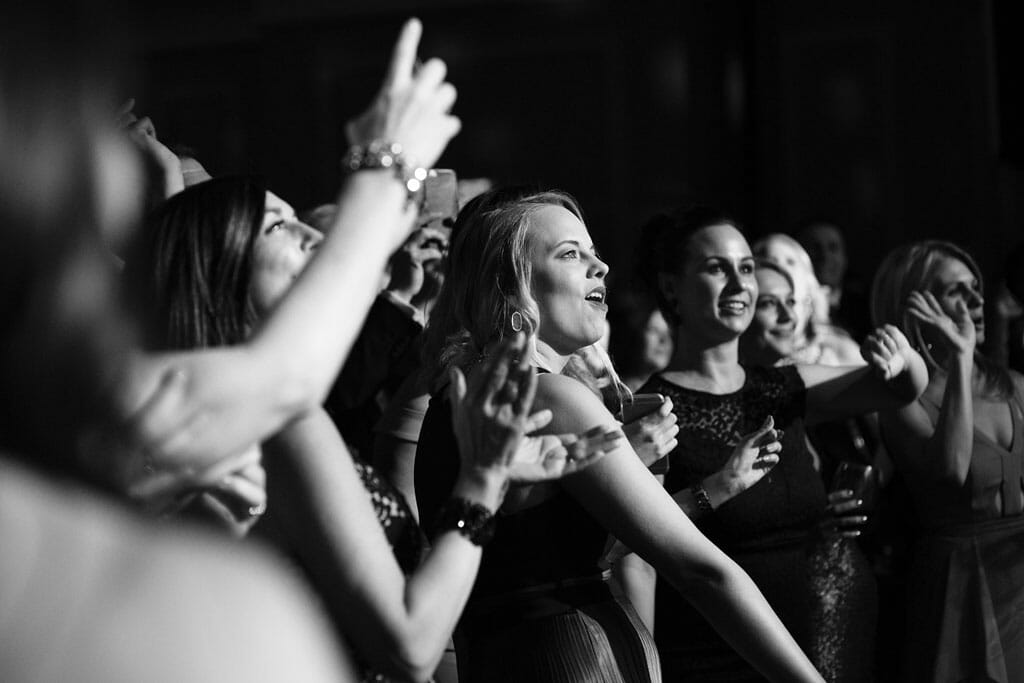 MEDIA REQUESTS:
Mary Prevost
Public Relations
612-202-3047
mary.prevost@bishopmccann.com
SALES REQUESTS:
Devin Carver, CMP
Sales
816-673-7025
dcarver@bishopmccann.com

Interested in finding out more? Click here to view our Capabilities Brochure and visit our website at www.bishopmccann.com. For new business inquiries, contact Devin Carver.
Bishop-McCann Connections July 2017
was last modified:
December 1st, 2020
by