Bishop-McCann Connections March 2020
Stay Current. Stay In The Know.
Here's what is happening in the industry and how we're leading it. Recently Bishop-McCann won the Motivation Masters award for their Verizon Wireless corporate event. Bishop-McCann was also featured for their neuroscience technology, acquired ASE Group, and embraced new technology trends. Read about the news in detail in this March 2020 edition of Connections.
---
2020 Motivation Masters Winner for Top Incentive Program in the Sales Category
Bishop-McCann and Verizon Wireless were just awarded the top incentive program for 2019 in the sales category for Verizon's President's Club Program. Verizon's sales associates were encouraged to "Reach the Beach" with a reward trip to Miami. The program proved to be Verizon's most popular in the past decade, with a demonstrable impact on sales.
Find out more about the award-winning program in this case study.
---
Bishop-McCann in the News
Bishop-McCann Showcases Neuroscience Tech to KC Biz Community
Local business leaders and executives slipped on neurosensor arm bands as they gathered inside the lobby at Kansas City-based Bishop-McCann.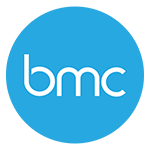 Bishop-McCann Acquires ASE Group, a Kansas City Meetings and Events Company
Acquisition allows Bishop-McCann to increase its services within the franchise and other industries they serve.
Tech Trends Embrace the Future With These Latest Meeting Planner Trends
The level of participation attendees demonstrate in games and polls is certainly one important metric of engagement. But technology is also facilitating a more direct measurement of engagement.
---
Bishop-McCann Gives Back
Harvesters – The Community Food Network
---
Proxfinity's CUE
---
5 Reasons To Start Using Event Chatbots
Expedia Group 2019 Conference
---
Dynamic Ideas for Conference Relaxation from Adobe MAX
Bishop-McCann Connections March 2020
was last modified:
September 8th, 2020
by