Bishop-McCann Event Healthcare Solution
Bishop-McCann adds Bishop-McCann Event Healthcare Solution™ to streamline medical meeting planning.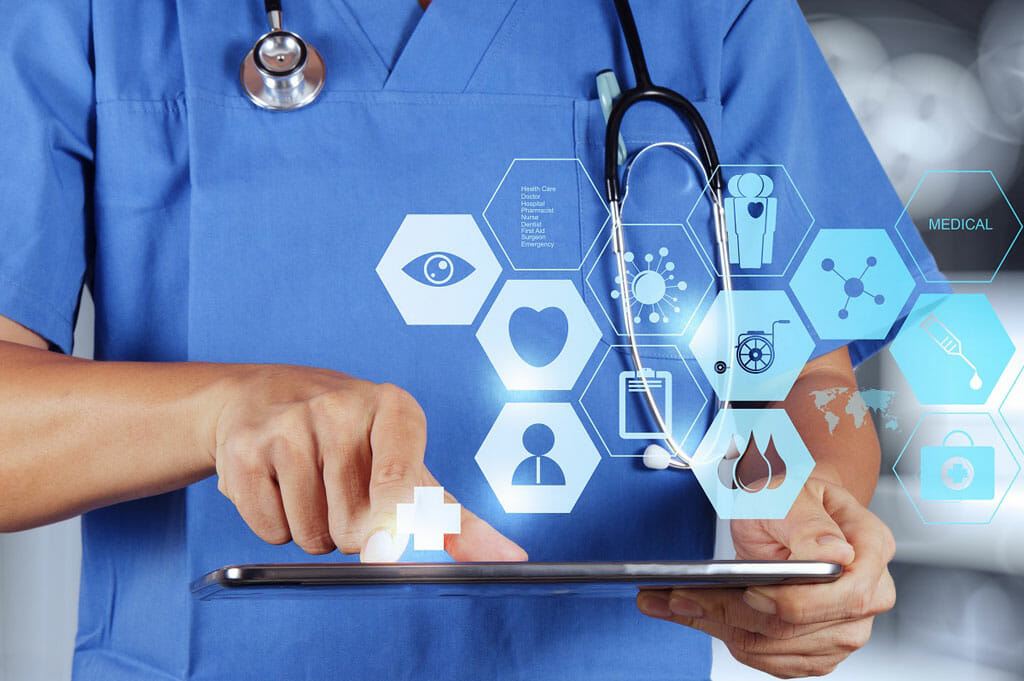 Kansas City, MO (August 7, 2017) –Bishop-McCann announces the launch of its Bishop-McCann Event Healthcare SolutionTM to assist life science companies in delivering an improved and more compliant medical meetings experience while simplifying reporting processes. These offerings, when combined, provide expense capture, required staffing certifications, speaker options and a defined planning process in an easy to deploy meeting solution.
Bishop-McCann Event Healthcare SolutionTM enables healthcare providers to deliver an easy medical meetings experience while providing exceptional HCP reporting. This user-friendly meeting and events solution for healthcare providers is made possible through a cross-marketing agreement between Blue Grotto Technologies, a leading supplier of cloud services for life sciences, and Bishop-McCann, a corporate event management agency.
"Bishop-McCann is continuously looking at ways to help navigate the increasingly complex pharmaceutical, biotech and medical device regulatory environment," said Rob Adams, Bishop-McCann President and CEO. "Our Bishop-McCann Event Healthcare SolutionTM takes the worry out of planning an impactful medical meeting."
Features:
Compliance & Expense Management:
The platform offers interconnectivity between meetings management, expenses, business practices and spend visibility with flawless user experiences. The system consolidates all HCP expense capture and event data to provide a user-friendly compliance report for planners to upload into their company's compliance reporting system. In addition, the platform offers Sign4Compliance, which is an iPad app and web portal used to collect information for compliance on event attendees.
Bishop-McCann HCP Certified Team:
Bishop-McCann's certified team of Healthcare Meetings Compliance Certificate (HMCC) and Certified Meeting Professionals have the expertise to deliver compliant medical meetings and exceptional HCP experiences. This new solution complements Bishop-McCann's 22 years of experience serving the life sciences market.
Bishop-McCann Speakers Division:
Bishop-McCann's speaker resources take the hassle out of identifying, negotiating and scheduling the best healthcare & business industry speakers to align with your internal meeting goals. Their keynote and breakout speaker options can educate, motivate, inspire or provide thought leadership.
"When it comes to spend and on-site data capture, we are excited to bring our clients to the forefront of compliance technology," said Amber Heintz, CMP-HC, HMCC, Bishop-McCann Account Director. "We understand how significant and sensitive this portion of the program is to our clients. It is equally important to us that they have solid trust in Bishop-McCann to deliver a flawless and compliant meeting. Our client's confidence is our priority."
###
About Bishop-McCann:
Bishop-McCann is one of the industry leaders in producing meetings, incentive programs and events worldwide.  Headquartered in Kansas City, Mo., with offices in Chicago, San Francisco and Minneapolis, Bishop-McCann's mission statement – We Create Joy!
About Blue Grotto Technologies:
Blue Grotto Technologies possesses nearly 20 years of experience providing world-class technology to the life science industry with a focus on event management and execution across the enterprise. We have extensive experience directly with pharmaceutical and biotech companies. And work closely with their vendor partners, including: Advertising Agencies, Medical Education Companies, Accredited Providers, and Congress/Exhibit Organizers. Blue Grotto is a strong technical partner with a deep understanding of the life science's regulatory landscape. Our services ensure that clients develop and deliver messages and services in a clear and compliant way.
MEDIA REQUESTS:
Mary Prevost
Public Relations
612-202-3047
mary.prevost@bishopmccann.com
Bishop-McCann Event Healthcare Solution
was last modified:
December 1st, 2020
by