Corporate Insights featuring Nicole McCoy
Key advice from pros on 2018 trends, obstacles and ways to pull off stellar corporate events
By Fred Gebhart
Originally posted on MeetingsToday.com
March 2018
Your single most important activity as a corporate event planner is not in the job description: Keeping track of trends and adjusting your business to take advantage of the changes for the client. Here's a look at what's trending from six key industry players and some of the ways corporate event planners can stay ahead of the tide, especially when it comes to hotels.
…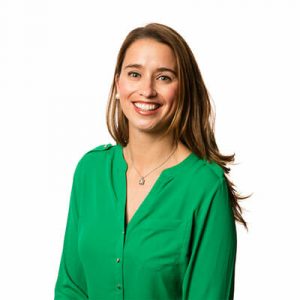 CLIENTS AND PLANNERS ARE PAYING A LOT MORE ATTENTION TO FORCE MAJEURE AND WHAT THAT MEANS IN PRACTICAL TERMS AND EXACTLY WHAT THEY ARE COMFORTABLE WITH.
Nicole McCoy, HMCC
Director, Global Sourcing
Bishop-McCann
www.bishopmccann.com
Bishop-McCann has stepped up education on venues and contracts for its clients, particularly in light of recent hurricanes, according to Nicole McCoy.
"Knowing which of the Caribbean islands have been affected by hurricanes and which have not is important," she said.
"Some resorts and entire islands are out of business, some for a few weeks, some for a year or two. And there are islands like Aruba that were never affected, islands that are ready and open and welcoming visitors."
McCoy added that Bishop-McCann has several hotel partners in Mexico that have moved renovations to accommodate groups that had to relocate from some of the islands.
While before the hurricanes, McCoy said corporate event planners would just pick some islands and dates and see who has availability, nowadays the biggest thing is having discussions with clients on the front end and brainstorming ideas, so that as clients are engaging with their leadership they already know which islands and resorts are going to be the best options in the timeframe they are interested in.
"That conversation has to be held before you even reach out to hotels because there are islands that don't even come to mind that would be a great fit and haven't been impacted by the hurricanes and the rebuilding," she said.
Meanwhile, clients and corporate event planners are paying a lot more attention to force majeure, what that means in practical terms and exactly what they are comfortable with, according to McCoy.
"The hurricanes this past season brought the need for education home to more levels of leadership that are looking at force majeure clauses more closely," she said.
For islands that are in a rebuilding phase, McCoy said event and planning timelines will be based on construction, and planners should look for concrete milestones, not vague promises. "If you are considering a hotel that's going to have a lot of rebuilding, make sure you will see some milestones in your contract, things like, 'By this date, the restaurant will be back up to speed, by that date, meeting rooms will be ready, by another date, a specific number of guest rooms will be ready for occupancy,'" she said. "Making those milestones tells you that construction is staying on course and not making a lot of changes."
CHEAT SHEET:
What's Coming, What to Do
➜ Planning companies are consolidating, as are hotels, ground transportation, audiovisual and every other industry sector. Keep communication lines open so you aren't surprised when clients, vendors and your own company acquires competitors—or is acquired.
➜ Some vendors may be focusing more on the bottom line, seen in Marriott's recent commission cut and United's changes in baggage fees. Consider more client- and corporate event planner-friendly vendors whenever possible.
➜ Clients assume that corporate event planners do logistics well. Success is measured by how well an event meets the business goals set by the client. Corporate event planners need more business acumen, more audience and client research and more professional training.
➜ Hurricanes have had an enormous impact on destinations in the Caribbean and other areas. Corporate event planners and clients must know the state of rebuilding before beginning any substantive discussions about venues. Consider islands such as Aruba or nearby destinations such as Mexico that were less affected. And be sure the client understands what is at stake under their relevant force majeure contract provisions.
➜ Customize, customize, customize. Neither clients nor attendees are willing to settle for an event that looks like anything else they have ever experienced. Keep abreast of trends, comb industry magazines for ideas, talk with other planners and get inspiration from people and places outside the industry.
➜ Changes in technology will continue to accelerate. Planners who can't keep up will lose a competitive edge.
Corporate Insights featuring Nicole McCoy
was last modified:
February 27th, 2020
by