Lights! Camera! Action! featuring Kris Young
Setting the Stage for Event Entertainment
By Cynthia Dial
Originally posted on Corporate & Incentive Travel December 1, 2017
Click here to read the full article.
These days the seamless coordination of an event with its entertainment is as carefully orchestrated as a successful Match.com date. Akin to assembling a puzzle from an assortment of such fundamental pieces as location and budget — as opposed to sharing one's favorite rainy-day pursuit — practice indeed makes this meeting planning challenge perfect. So, follow us through a collection of tips given by pros, like Kris Young, who have a triumphant track record in the arena of amusement.
"If you can, it is always important to your corporate event to include some sort of entertainment," states Jessica Rienecker, CMM, CTA, CTP, HMCC, meeting sales director, Pacific Northwest region, Visit Anaheim.
Catering to the Crowd
…
Event Entertainment Expert – Kris Young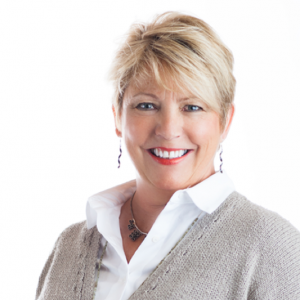 "The perfect entertainment choice adds excitement to the event and creates emotionally charged moments for attendees," concurs Kris Young, director of speakers and entertainment with Bishop-McCann — a noted expert in suggesting and sourcing speakers and entertainment.
Young's advice is basic: "Know your audience, not just the demographics, but also how they respond and what they like." Get answers to an assortment of questions. Do they like to observe? Do they love a party and like to dance? Are they from all over the country or regionally based? Is this an international audience? Is the audience mostly men (or women)? Are guests invited or is the event only for employees or conference attendees?
Speaking from 25 years of insider experience, Young's budget guidance is multifold. Make sure you have all associated costs estimated up front. Get your production company involved before you place a firm offer. Ask that your technical director and producer speak to the talent's production manager once it is booked, ensuring there are no onsite surprises and to guarantee the best show possible. Also, make certain it is possible to produce the show in the event space you have, referencing the hypothetical possibility of the Peking Acrobats flying midair and almost hitting the ceiling due to the room's lower ceiling height. "Give the act what they need to perform at their best," summates the entertainment expert.
"Who is the ultimate decision-maker, who are we trying to please? This is a tough question, but one that needs to be asked," says Young. Get an answer to this query: When all is said and done, is it the audience you want to blow away or does it matter more that you please the person who is writing the check (or giving consent to pay for the act)?
Making a Good Offer
What goes into submitting a good offer for event entertainment? "It's very important to thoroughly qualify the buyer and event before submitting a firm offer to the talent. This actually protects all parties and involves educating decision-makers with respect to the offer's legal ramifications," shares the Bishop-McCann pro. It's vital to note that once the artist accepts, the buyer may not cancel without penalty (typically 50 percent of the artist's fee, but can be as high as 100 percent).
Young gives insight into constructing an offer. She suggests working with someone who has experience negotiating and managing the entire process regarding the venue (from the offer and contract to the advancement of a rider and onsite management). "Their experience will save you money and minimize your risks and headaches," she states. Additional considerations include whether the venue has a curfew, expected show billing (an important detail with multiple performers) and if a meet-and-greet is expected (if so, does it include photos, autographs and for how many people?). Though the situation is rare, it's important to prepare for an artist's cancellation by including an extended artist "out" clause. This details the number of pre-event days that the entertainer can opt out, giving you time to find a replacement (in most cases, it's possible to stretch the out clause to 60 or even 90 days). She suggests always having a second and third choice as your emergency backup (checking from time to time to see if they're still available). Final advice: "It's important to put everything into the firm offer, as you are less likely to get a 'yes' once the offer is accepted. At that point, your request will be considered an optional add-on."
Regardless of dotting all of the contract's "i's" and crossing its "t's," a good match is critical. "A poor entertainment choice is one that doesn't surprise or delight the audience. If your entertainment isn't exciting, is it entertainment? Nope. It's a waste of money," Young states emphatically.
Speaking of money, there's the "b" word — budgets. "Nobody likes them. Everybody has them," says Young. She insists that meeting planners don't have to spend a lot of money to have great entertainment and a knockout event as many of the best acts are not the biggest names. Her suggestions: Preview on-their-way-up artists and consider established entertainers who continue to perform regularly, such as the rock band Foreigner and American blues musician Keb' Mo'.
Aiming for the 'Triple Wow!'
On the flip side of this coin, and when dealing with a generous budget, the buyer expects what Young terms the "Triple Wow!" Definition: Attendees say "Wow!" when they hear who is performing. Attendees say "Wow!" during the performance. And after the event they say "Wow, you'll never believe who I got to see!"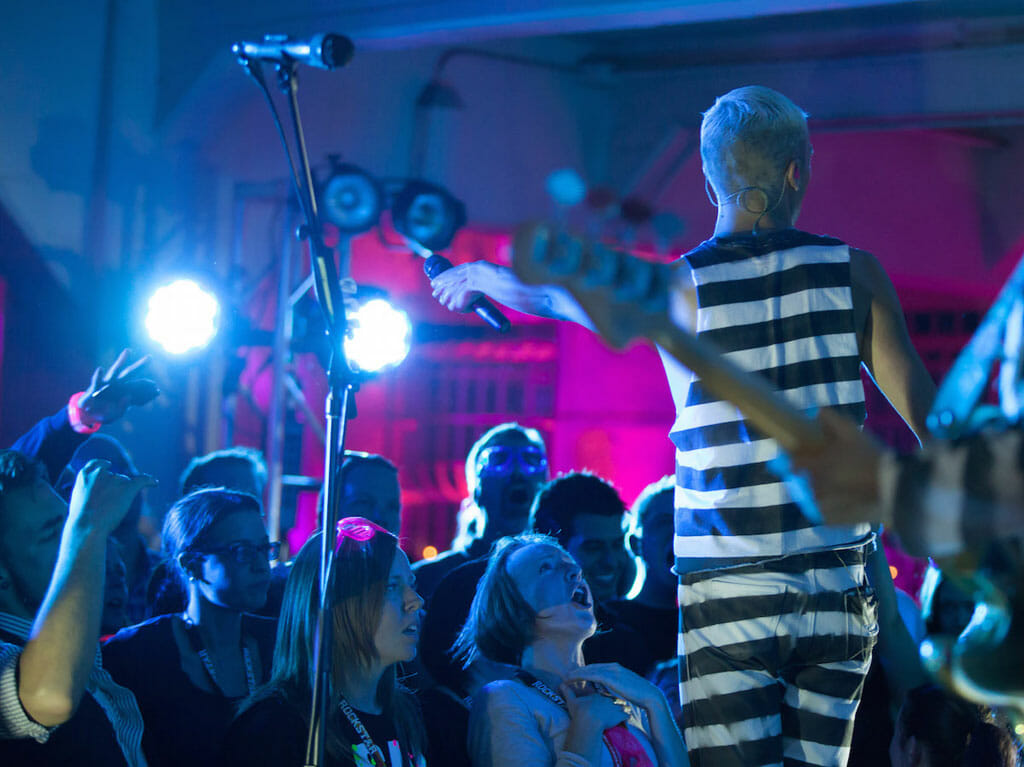 Among Young's "Triple Wow!" entertainment choices are such notables as Katy Perry, Lionel Richie, Kelly Clarkson ­— and the Neon Trees: "Imagine being surrounded by dark, eerie prison cells on the island of Alcatraz," she says. "The band enters the stage dressed in prison stripes! The Trees rocked the 'house' that night! Talk about talent being present for an audience (audience composition: store managers, salespeople and service personnel in their 20s and 30s). It doesn't get any better than that."
In addressing today's trends, Young remembers when the only available entertainment was Huey Lewis & The News and very few others because most artists didn't want to perform for corporate or association events. "Things couldn't be more different today. We've also got 'The Voice,' 'American Idol,' 'America's Got Talent,' 'Dancing with the Stars' and more from which to draw." Referring to country music and country crossover music, she says, "It's everywhere. It's the new rock and roll. And there are so many excellent young artists. It's a very exciting time in entertainment!"
Click here to read the full article on www.TheMeetingsMagazine.com.
Lights! Camera! Action! featuring Kris Young
was last modified:
October 12th, 2020
by