Supplier Spotlight: Bishop-McCann
Verizon.com Supplier Spotlight honors Dan Nilsen, founder of Bishop-McCann, an award-winning corporate event management agency
June 15, 2017
By Nisha Sharma
Can you tell us a little bit more about your company?
Bishop-McCann is a NGLCC certified and is headquartered in Kansas City, MO., with offices in Chicago, IL, San Francisco, CA and Minneapolis, MN.  Our full-service agency provides a wide array of live program and corporate event management services. We exceed our clients' expectations, whether it's a sophisticated marketing event or a straightforward logistics request.  Our vision is to be the agency partner our clients can't imagine living without and our suppliers enjoy working with. Bishop-McCann services include:
Air travel
Global sourcing
Strategic meetings management
Registration and event logistics
In-house speaker & entertainment booking agency
Production services
Event marketing, design and creative services
Virtual meetings
Tradeshows and sponsorship prospectus
Event technology

What are the benefits of being a certified diverse owned business?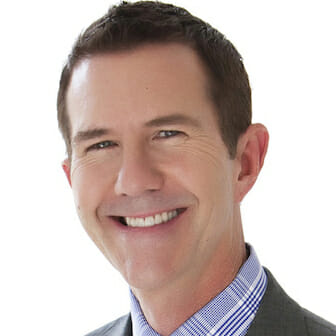 In 2009, I decided to join the National Gay & Lesbian Chamber of Commerce (NGLCC) and certified Bishop-McCann as an LGBT-owned business on the recommendation of one of our clients.  Since then, the benefits have been incredible on national, local, and personal levels:
Being a member of the NGLCC at a national level gives suppliers many benefits including educational conferences, leadership opportunities and access to over 140 NGLCC corporate partner supplier diversity representatives.
After being chosen as an NGLCC Business Owner of the Year in 2010, I decided to start the Midwest affiliate of the NGLCC in Kansas City after realizing the void of any LGBT business-focused efforts. It's called the Mid-America Gay & Lesbian Chamber of Commerce and after five years, we have over 380 members, including most of KCs major corporations. Member benefits include networking opportunities with area corporations and individuals, educational programs, peer-to-peer collaboration and a mentoring program.
The benefits to me personally have been great but I can honestly say that I've only benefited from being a diverse-owned business because I've gotten actively involved in the diversity community. I've made good friends and connections from all over the country in the diversity space. I've also led the Supplier Subcommittee on the NGLCC Corporate Procurement Council which has been great for me personally. Bottom line. Being a diverse-owned business has given me the confidence to be proud of who I am because Supplier Diversity is a safe place knowing the corporations that embrace it welcome us.
The benefits to me personally have been great but I can honestly say that I've only benefited from being a diverse-owned business because I've gotten actively involved in the diversity community.
What networking opportunities and diversity organizations do you believe other diverse businesses should take advantage of to increase exposure and grow their business?
Since joining the NGLCC, we've done a lot of business with NGLCC Corporate Partners like Verizon.
I once explained to the CEO of a corporate partner I'd had the pleasure of meeting at a local chamber's event that being a supplier for a company is different than being an employee of a major corporation. Some companies have policies that protect their LGBT employees but it's not the same for suppliers. The CEO had never thought of it that way but after explaining it to him, he got it. He told me that everyone has to feel like they can bring 100% of themselves to work every single day. It's the only way to get the best work out of their people – the most creative work. That day, he realized it was just as important for their suppliers to feel welcome as it was for their employees. Since then, our corporate partner has added LGBT-owned businesses to their Supplier Diversity Program so that any supplier that wants to do business with them will know they will be welcome and will only be judged based on the quality of the work they perform and its value. That was a proud moment for me and illustrative of the importance of networking opportunities that are provided through these organizations.
What training, mentoring or other experience has most helped you in furthering your career and business?
I joined a Mentoring Program in 2004, and during the program I bought out my business partner and realized I had to quickly learn the parts of running a business I wasn't as familiar with. From that point forward I realized the importance of surrounding myself with people that are much smarter than I am. We wouldn't be where we are today without my mentors from that mentorship program.

What was your greatest obstacle to business success? How did you address such obstacle?
My greatest obstacle was having to lead Bishop-McCann's growth on my own for the first 15 years. When I realized "what got us here isn't going to get us there", I started a search for a new leader. After a pretty long process, I found my "replacement" and Rob Adams, an openly gay Microsoft executive, took the reins as President & CEO almost three years ago. He's leading our company to great things. I still own the company and stay very involved, especially with our client relationships.

How has your success with Verizon enabled you to grow your business with other companies?
Bishop-McCann helped Verizon launch both the Houston and Boston Destination Stores with successful grand opening events. The exciting part is that through a strategically targeted social media program, Bishop-McCann ensured that Verizon's online visibility increased dramatically. We've been able to use this approach with clients in other industries.

As a closer, what advice do you have for new and diverse businesses trying to work with large companies like Verizon?
First, patience and "appropriate" persistence. Navigating through this process can be very frustrating. Being certified is only the first step in a long process. You need to get involved and build relationships just like you would with any new business opportunity. Business opportunities like these don't just come to you. It could take years so hang in there.
Secondly, do your homework and show up prepared. If you are lucky enough to secure a meeting with a Supplier Diversity representative with a large company like Verizon, be prepared to share what you can do for them in 30 minutes or less as a diverse supplier. And make sure you know as much as you can about the company you are meeting with and if your product or service is something they might need – and if you can handle the business if it were to be given to you.
Thanks so much for answering our questions and for sharing more about Bishop-McCann! We're honored to be working with you and your company.
About Dan Nilsen…
In 1997 Dan Nilsen founded Bishop-McCann as a game changer in the meetings, events and incentives industry. Dan saw the opportunity to build a company on the foundation that you create value by "treating others the way they want to be treated."
In 2014, Bishop-McCann was named the "Small Business of the Year" by the Kansas City Chamber of Commerce. In 2010, Nilsen was awarded the NGLCC/Wells Fargo "Business Owner of the Year" from the National Gay & Lesbian Chamber of Commerce.
When not working with clients on their programs and campaigns, Nilsen enjoys spending time with his three daughters Kristina, Bliss and Ali.
Supplier Spotlight: Bishop-McCann
was last modified:
February 25th, 2020
by