Tips to Captivate Your Attendees with Social Media Before, During, and After Your Event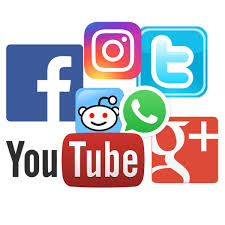 Social media is a powerful tool for any meeting or corporate event planner today. In fact, it's so fundamental to the event's success that it should be included in the pre-planning and all the way through, even after the event has ended in the post-event debrief meeting. Here are a few tips on how to integrate social media before, during, and after your event to help draw attendees in, drive more engagement, answer questions, and ultimately make your next corporate event more successful.
Social Media Before Your Event
1.     Develop a Strategy
Planning how you will approach social media before your event is key, and knowing your audience is crucial. What social channels are you going to focus on? Are the majority of your attendees on Facebook and Twitter or are they all using Snapchat? What are your objectives? Do you want your attendees to share posts, getting others excited about your event? Or do you want them to comment and join in a discussion? You need to have a clear plan on how you intend to communicate with your attendees, how often, and on what social media platforms.
2.     Generate Excitement
Start connecting with your attendees before registration. You can use social media to build anticipation for your event even before you have your mobile app up and running. Getting attendees excited is important because they will get others excited, too, by word of mouth. It's also important to be informative—tell them what they can expect, answer questions, and give suggestions to prepare them for the corporate event.
3.     Create a Hashtag
Develop a hashtag that represents your corporate event, and make sure it is short and memorable. How easy is it to type? Spelling errors will cause you to miss posts. Make sure it has not been used before, and include it in all of your marketing efforts. Plan to put it on video screens and all of your meeting or corporate event materials, so attendees know exactly what it is and can easily tag all of their posts.
Social Media During Your Event
1. Drive Engagement
You can increase awareness during the event by posting photos, videos, quotes, and testimonials from attendees. Live streaming and live tweeting are also great options to heighten engagement. Try offering giveaways or prizes for attendees that comment or answer trivia questions to further increase participation.
Selfies are always popular, so it's no secret that photo ops are a big hit with attendees during any event or meeting. At Bishop McCann, we love using backdrops for selfies. Photo booths are a great option, but actually setting up a vignette or branded pop-up space for photos is a better option. Add props like hats and glasses where guests can easily pick them up and use them to make their photos more fun. Urge attendees to post their selfies using your event hashtag, and then share those images on screens throughout the event or later inside the office after the meeting is over.
If you've designated Facebook as a primary social channel, you can set up separate discussion groups within your event page to allow for private discussions and provide a "safe" talking space for attendees. This proves to be very valuable if you have a large number of people with a lot of different types of groups in attendance.
2.     Check-In Daily
If you want to find out how you are doing during the corporate event, connect with your attendees at the end of each day. What did they like most about the day? What was their favorite activity? This makes it easy to assess quickly what is working and apply those insights to the next day or your next event. One of the best ways you can assess how you are doing during the event is by encouraging attendees to give feedback to guests and speakers on a daily basis. This allows for conversations to take place. Attendees want to feel like they have a voice, and encouraging a timely conversation between the attendee and the speaker is a way to provide that.
3.     Interact with Your Audience
People always want to feel heard, and responding to their questions or thanking them for their engagement is key to making them feel heard and valued. Always respond to anything your attendees post, even if it is pressing a simple "like" button to their response. Making your users feel heard is a key factor to the likelihood that they will continue to engage on your social media pages.
Social Media After Your Event
1.     Keep the Conversation Going
After the event, use social media to send out a big thank you to your attendees, and ask them to give you observations and comments about the event. At Bishop McCann, we use surveys to gain valuable feedback from attendees, but using social media can be a great supplement to gain further insight.
2.     Analyze and Measure Engagement
In addition to just connecting with your audience, total engagement should be analyzed after the event. Measurement should include your initial objectives. Did you achieve your goals? Consider what attendees shared. Is your audience talking about a specific speaker or are they talking about the programming in general? What type of content was posted by attendees? Those are a few of the questions you want to answer, so you can gauge the success of the event. Take the time to evaluate your strategy, and decide what the long-term impact is. You can use the information in many different ways to shape the direction of your next meeting or event.
Tips to Captivate Your Attendees with Social Media Before, During, and After Your Event
was last modified:
October 6th, 2020
by