Expedia's Corporate Event at Seattle Campus
Challenge/Opportunity
Taking place at their incredible headquarters in Seattle, Expedia Group asked Bishop-McCann to plan and execute EXPLORE Connect '23 for more than 800 attendees. Hosting both partners and employees, this corporate event brought everyone together to reinforce the themes, launches, and information communicated at their 2022 partner meeting while offering a VIP experience to key partners at their home campus.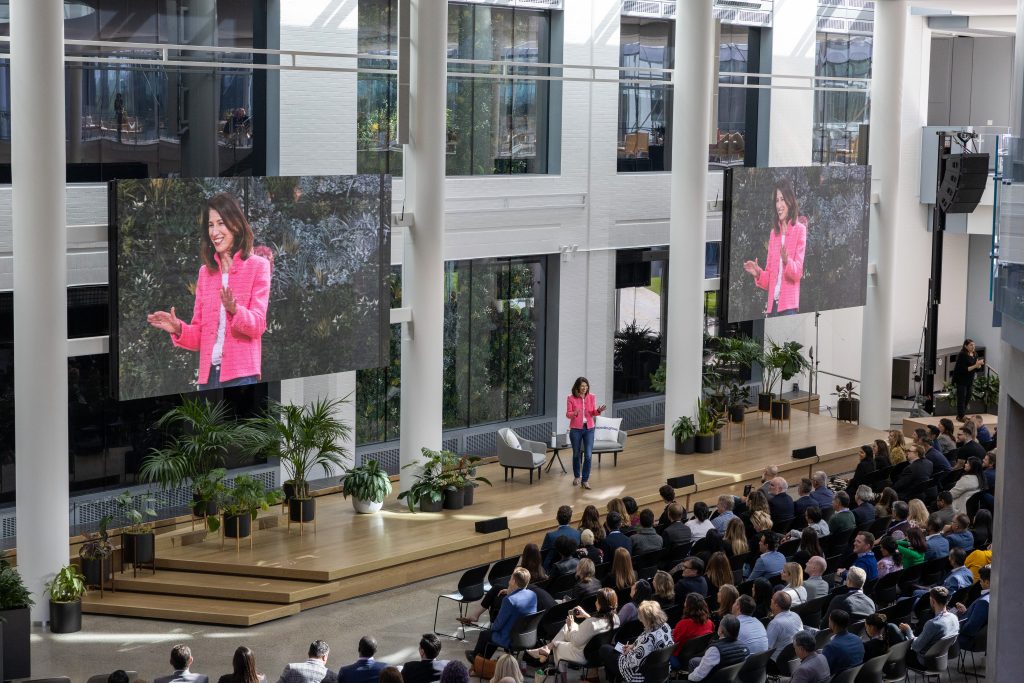 The new HQ opened in March of 2020, and Expedia Group was ready to host a large event to showcase the new location to their partners. Because of this, our team needed to successfully create a program on the client's campus while honoring the existing environment and preserving the current look and feel. 
While we've worked with this client since 2019, hosting an event on campus rather than at an event venue offered unique challenges. Because traditional meeting venues or hotels have so many aspects of a program managed on site, hosting on the client's campus without those components in place made this a unique situation to navigate. But even with this new set of obstacles, our team was ready to bring to life an extraordinary event at Expedia's headquarters.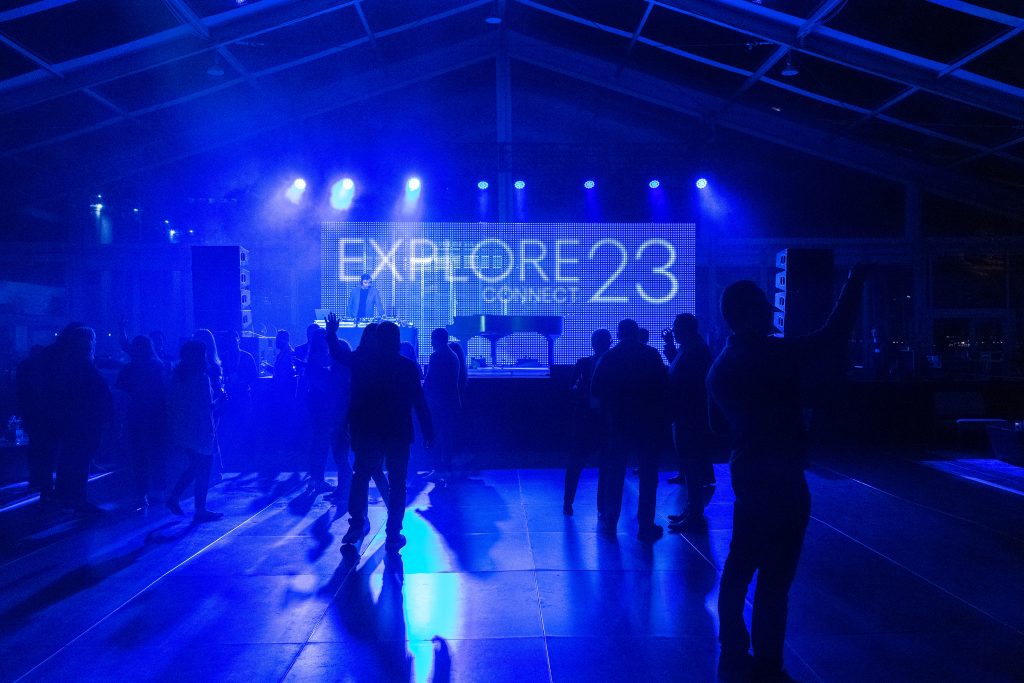 Response/Solution
Because Expedia's campus in Seattle was the event location, our planning process began with a site visit to the headquarters. Representatives from logistics, production, and creative all traveled to Seattle to brainstorm with the client. Identifying challenges and solutions, we discussed which spaces on campus to utilize for various parts of the program. After this initial visit, our team worked with the campus security team, the facilities team, an in-house caterer, and more to produce a successful corporate event.
When discussing the aspects that the client wanted to include, the team determined a general session, breakout sessions, a tech lounge and product showcase, VIP experiences (meetings, dinners, a ballgame, etc.), and an evening event to achieve the goals set for the program. The evening reception featured headline entertainment and a glass outdoor structure that showcased the beauty of the campus. For the breakouts, attendees were placed in small groups in order to focus on specific topics, and sessions that allowed for Q&A with the client's leadership were built into the agenda. Additionally, our team worked with the client and on-site caterer to create menus for this program that worked for the spaces available. The full-day event included breakfast, lunch, and all-day snacks and beverages, followed by a happy hour and evening reception.
Carefully analyzing every element of the program, the logistics team ensured this was a seamless experience. We worked with a moving company to remove all existing furniture from the campus atrium, market library, and several conference rooms, so these spaces could be reset for meeting sessions. Care was taken to label all items removed from these rooms to ensure that they could be replaced in their original locations following the event. For the design elements, many incorporated the look and feel of the Pacific Northwest. Specifically, the team selected plants for the scenic elements that were local to the area and made sure to omit any that were invasive and harmful to the area.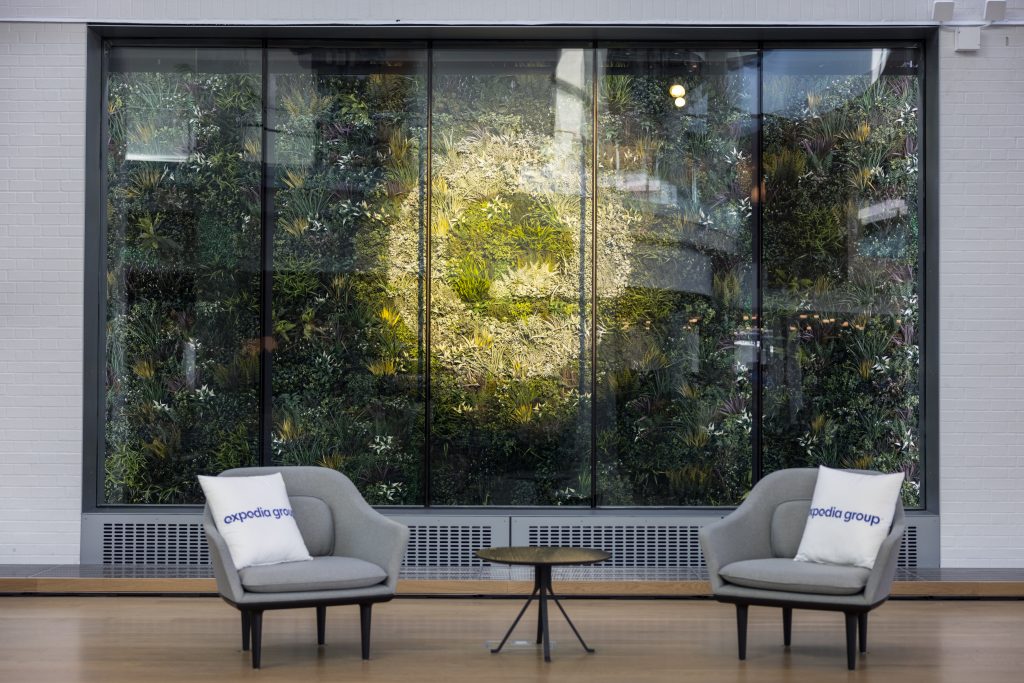 With more than 800 people attending, the logistics team also made certain that the campus facilities could support all attendees taking a break at once. This meant ensuring additional coffee and water was available, and ample areas for food and beverage prep for lunch and the reception were set up. In addition, we ordered and placed supplemental trash cans with trash, recycling, and compost around the campus.
One of the biggest challenges for the team was to welcome all attendees while maintaining campus security measures. Their security team required that all security practices were maintained throughout the meeting. Due to this, security plans were put in place to ensure attendees stayed in one area of the campus, and essential personnel employees had their own space, allowing them to work uninterrupted.
To ensure unaffected work days and rehearsals prior to the corporate event, the campus was transformed the weekend before the program. In order to enhance the beauty of the campus without competing with it, scenic elements and live plants were brought in to add a natural touch. Once our team had finished, we had a beautiful indoor space for lunch and happy hour.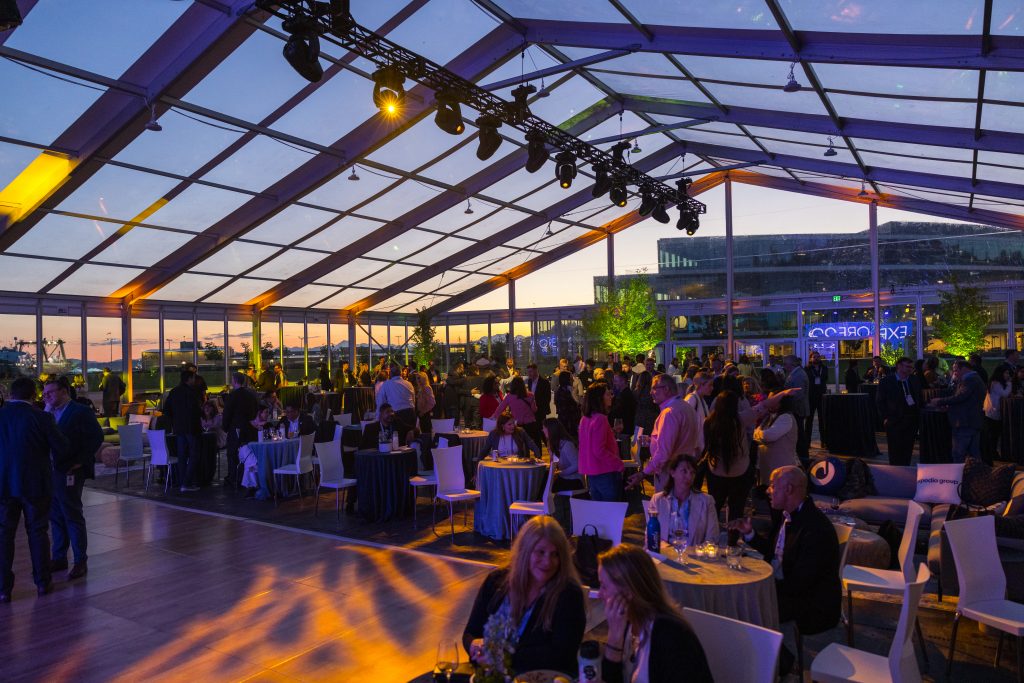 Additionally, production created a large outdoor structure to hold the event's evening entertainment and party. This was a new concept for many on the planning teams, as well as for the campus facilities team. Requiring detailed planning and sensitivity to caretaking of the client's campus, our team created a space perfect for the occasion. We also showcased our flexibility and ability to adjust plans quickly by handling weather issues and last-minute talent changes. In addition, production navigated working with a number of new vendors who implemented strategic operational practices in order to care for the campus while being mindful of the security and facilities teams' requests.
The evening event's theme was a "Taste of Seattle," featuring a concert, local food, and drink delights that tied it all together. The originally scheduled performer was ill and unable to perform. While our team did not book the entertainment, we did manage the logistics and production elements, so we had to adapt. But even with this last-minute change in plans, our team adjusted to the new headline act, Sarah McLaughlan, and the attendees loved her performance.
In total, our team managed registration, logistics support, sourcing for attendees outside of the Seattle area, food and beverage, and creative elements. In addition, we produced all production elements, including numerous breakout sessions, a general session, and an after-party with headline entertainment.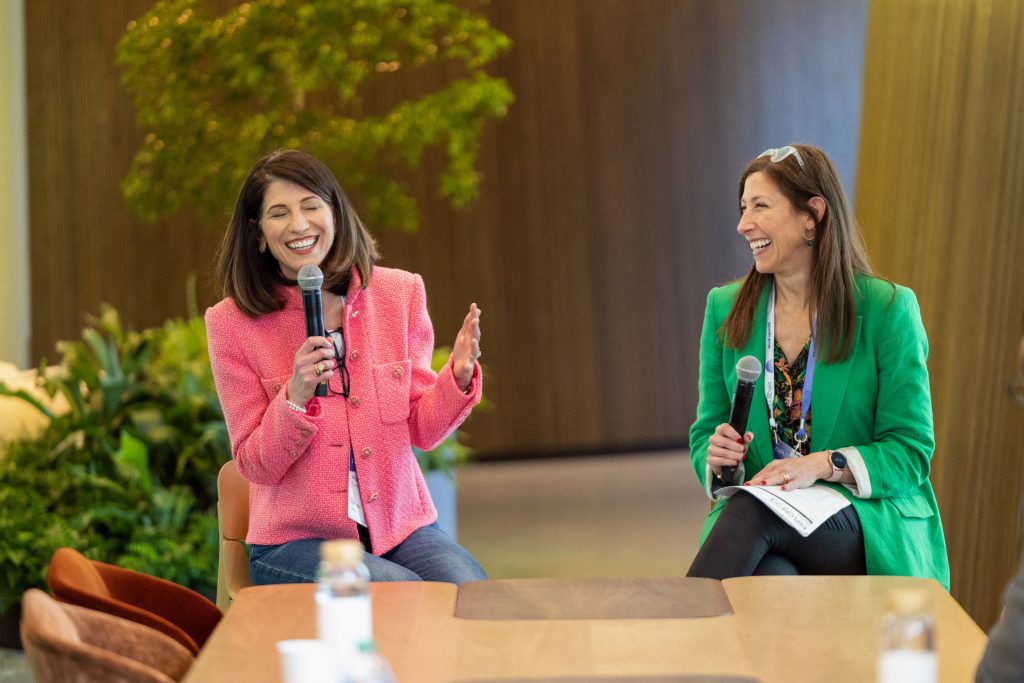 Outcome/Results
After months of planning and collaboration from everyone involved, Expedia's EXPLORE Connect was a success. On the day of the meeting, the Seattle weather was beautiful, and attendees were able to enjoy a sunny day on the terrace during lunch and finished the day with a wonderful evening reception. When the memorable event concluded, all parties (facilities, security, the planning team, etc.) were happy with the outcome.
Due to the smaller size of this year's corporate event, we were able to offer an intimate VIP experience to all of their partners. Along with this, some memorable aspects of EXPLORE Connect were the bespoke, scenic elements that highlighted the natural beauty of the Pacific Northwest and the client's campus. The interior photo moment featuring local plants and the atrium's general session scenic wall were both impressive and eye-catching.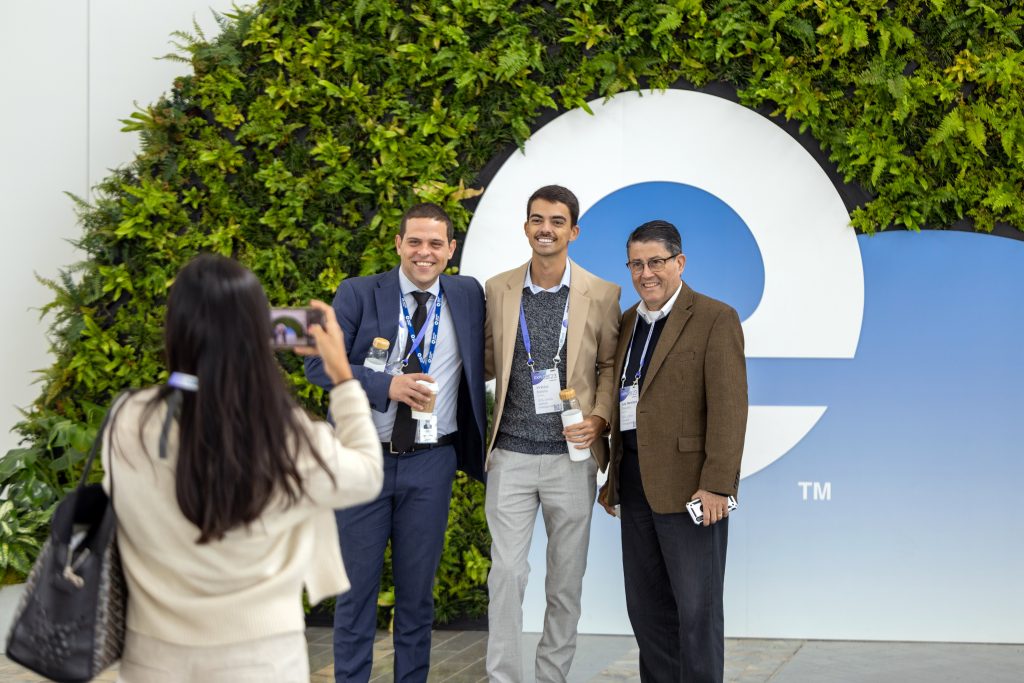 Thanks to the many meetings with campus personnel, the various teams we worked with, and an abundance of communication, Bishop-McCann was able to help create this spectacular Expedia Group event. Concerns for security and the care of the campus, though significant challenges, were overcome successfully, and everyone was pleased with the results. The teamwork and the mutual goal of an impactful event were key to providing an exceptional experience for attendees. Following the event, a survey was sent out to attendees, and we received excellent survey results.
Ultimately, exhibiting an impressive level of campus care during the installation of newly constructed elements and adeptly managing a sizable attendee group left a positive impression on all involved. As always, we loved creating JOY for Expedia's attendees and immersing them in the experience we planned while meeting the client's objectives.