Unforgettable Incentive Program in Barcelona
Challenge/Opportunity
Taking place in beautiful Barcelona, Spain, our team created an unforgettable incentive program for our long-time franchise client. Seventy top sellers from their development team, along with their guests, were rewarded with this wonderful five-day incentive trip. Celebration was at the core of this program, and our team put in the hard work to make every winner feel recognized and appreciated.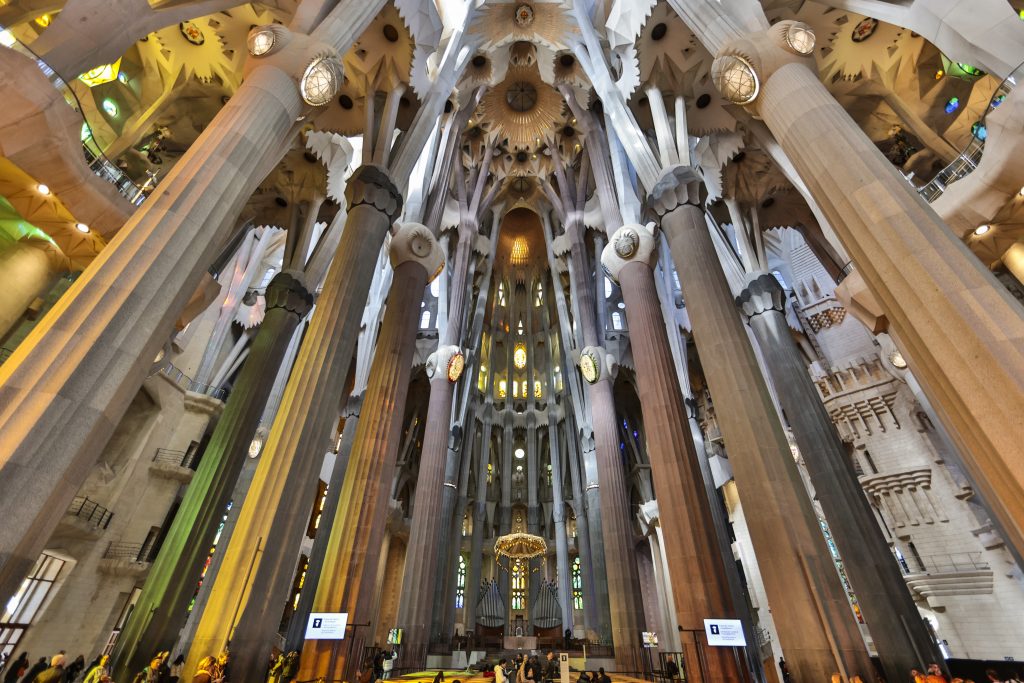 As this is a repeat program that we've worked on for the past 12 years, one challenge for our team was providing a destination that excites attendees and a program rich with cultural, culinary, and high-end experiences. Our challenge was further emphasized because the audience is well traveled and educated; this can make it more difficult to surprise or impress them.
Due to this, we are always looking for something new and unprecedented – not only with a new country and city but with new experiences. We don't offer "canned" events; each program we plan is custom created specifically for each group. This pushes the creative envelope with our vendors, which can be challenging and can come with risk. Additionally, post-COVID still presents challenges in terms of vendor support. They remain understaffed and overworked while often operating with new associates. This requires us to do our due diligence and research in order to select vendors we can trust and to ensure that the event meets and exceeds our client's goals.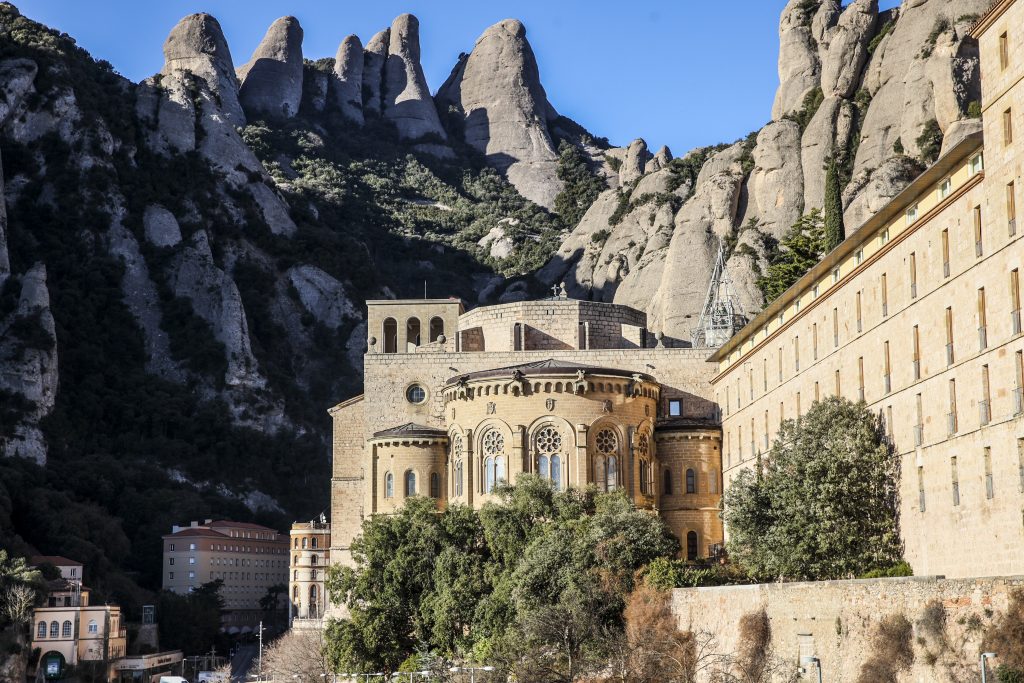 In terms of the client's main goal for this incentive trip, they sought to emphasize celebration and reward – two things that our JOY creators love to infuse into our events! Because this development team represents the lifeblood of our client, they wanted to ensure that their sales team was properly thanked for their contributions to the organization.
Our client's chief development officer acts as the executive host for this event, and just as he pushes his team to succeed, he also pushes us to deliver high-level experiences at every touch point, each and every year. Their goals for this particular event fell into five categories: recognition and celebration, destination, experiences, JOY, and feedback.
First, as we stated previously, they wanted to ensure that the winners felt recognized and understood how much they mean to the company. Second, they wanted an exceptional location that winners had likely never visited. On top of that, their goal was to provide on-site experiences that were interesting, unique, and customized to truly wow them. Additionally, just as we always seek to create JOY, the client also wanted their own version of JOY infused in the program, meaning every winner and their guest walked away feeling valued, happy, and appreciated. Finally, they strive to meet or exceed their own lofty expectations each year, so they utilize surveys and feedback to make sure they are doing so.
Keeping all of this in mind, our team went to work for eight months to take their goals and visions and make them a reality.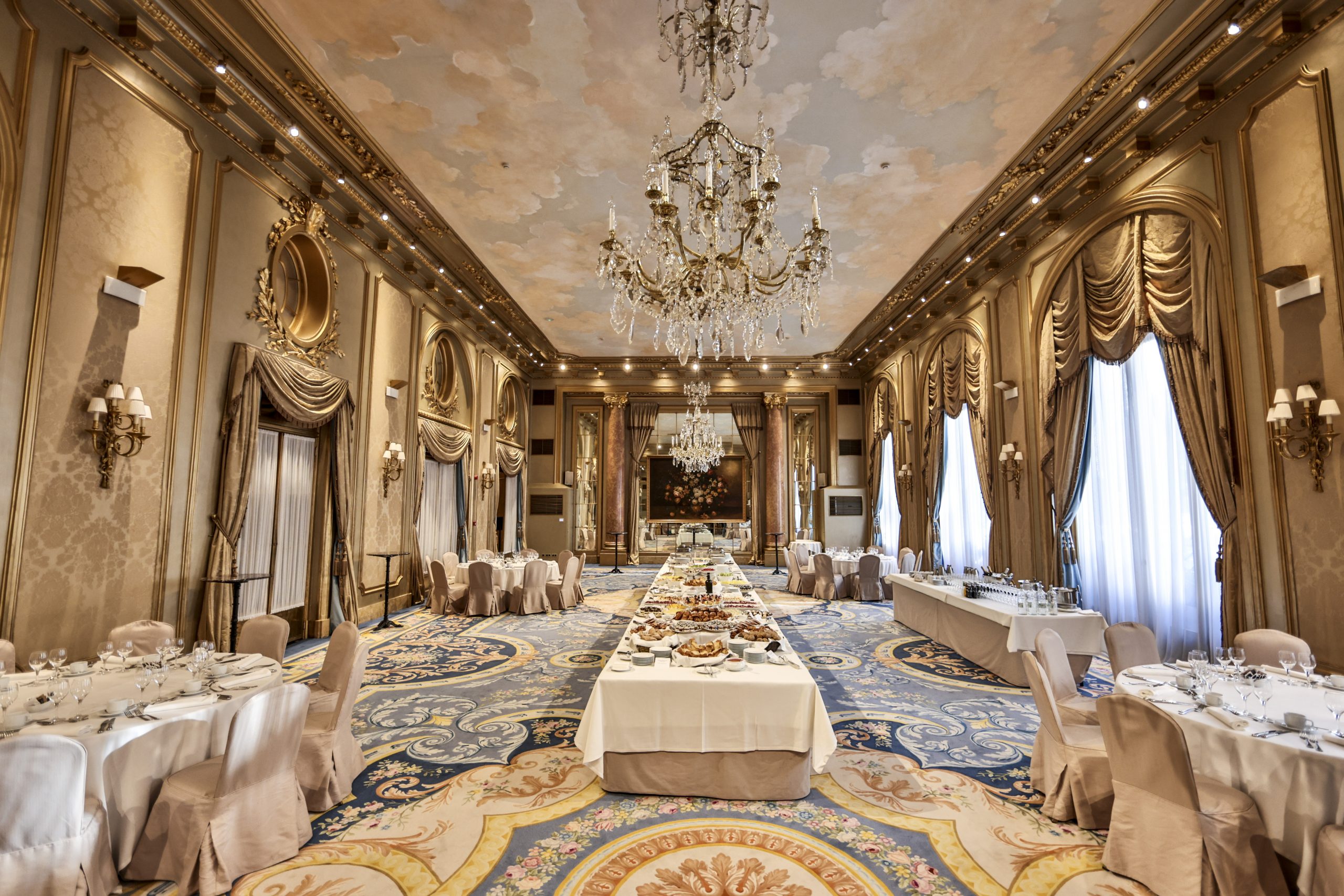 Response/Solution
To begin the planning process, our team talked with the franchise client in detail to determine everything they envisioned for the year. We shared ideas, discussed the next "wow" destination, talked about unique experiences, and more to understand what our client wanted this incentive trip to look like. Everything from destination, venues, and cuisine to entertainment and cultural immersion was discussed as we started the planning phase for this program.
While meeting high expectations and finding the perfect destination may seem like the obvious challenges for our team, those were not the main difficulties we faced. As mentioned above, the primary challenge was working with understaffed vendors. Due to this lack of staffing, the proposal deadlines that we set for them were unmet and communication was initially poor. As a result, many of the finer touches of this program came late in the process. But our team worked hard to navigate this obstacle, following up frequently and managing communication issues to ensure all elements made it across the finish line.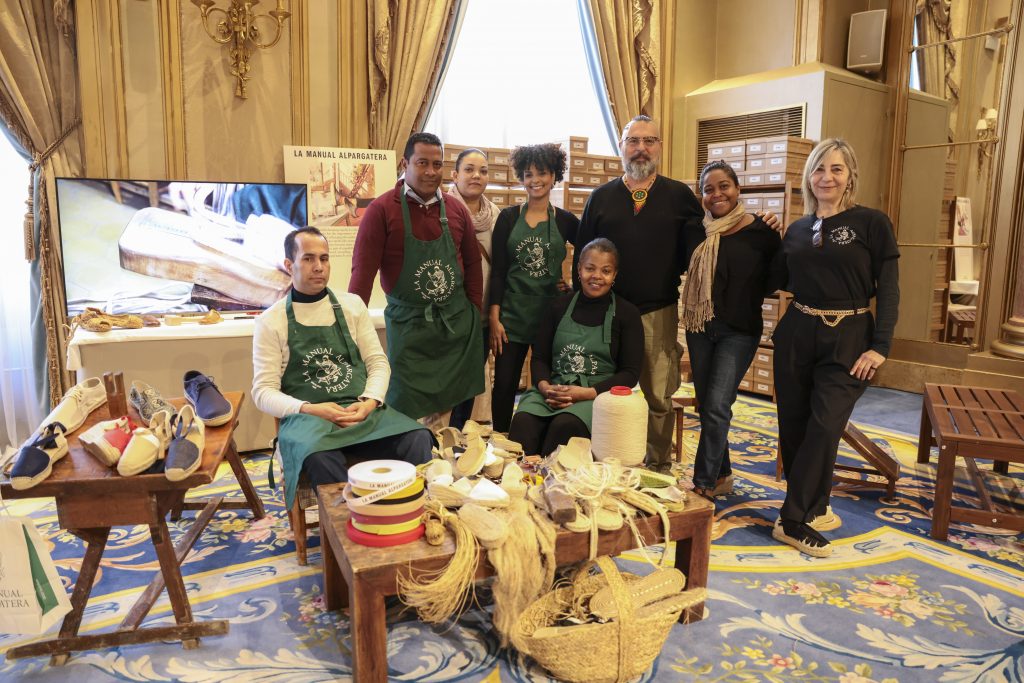 While handling the obstacles that came with understaffed vendors, we also wanted to ensure that the program wove in a sense of place and culture throughout. The Catalan people have historically made a shoe called an espadrille. Our team hired a local family to recreate their workshop on site and allowed each guest to pick a shoe as a takeaway. Additionally, Spain is famous for its leather goods, so we hired another local family to recreate their workshop. Again, winners were able to take home a local gift, picking between either a men's belt or ladies' clutch.
To ensure that the winners had a truly unique and memorable experience, we planned immersive off-property events that were unique to the destination. We wanted to focus on local culture, architecture, and culinary experiences. For example, a home built by famed architect Antoni Gaudí called Casa Batlló played host to the welcome reception/dinner. In addition, we immersed guests in the traditional Catalan culture and cuisine by visiting Can Travi Nou, a centuries-old farmhouse turned restaurant.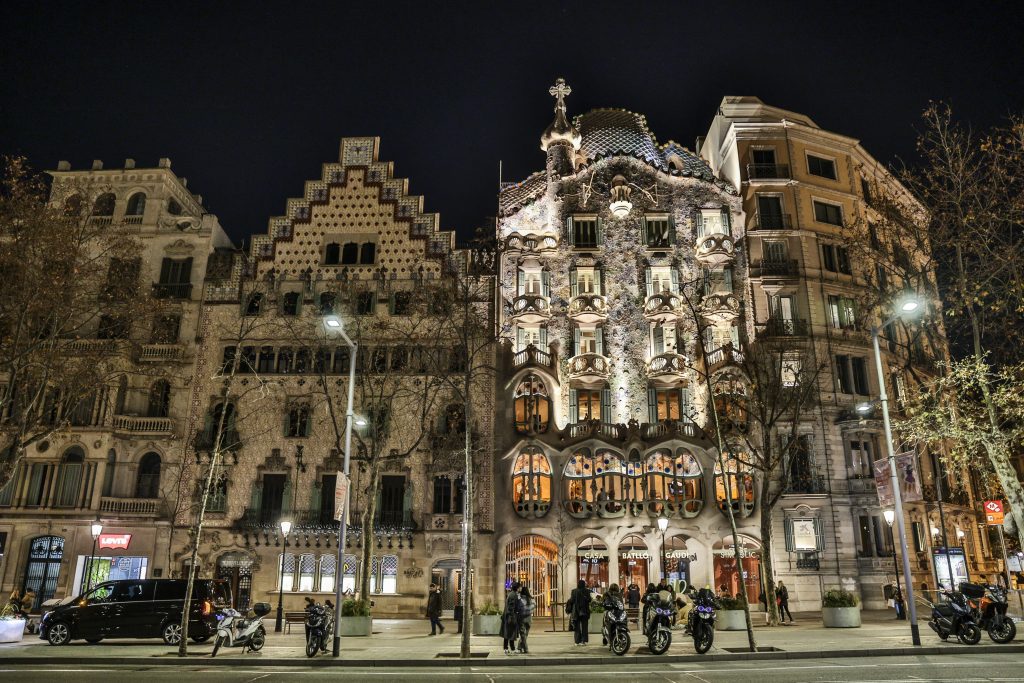 The final night found us in the jewel of gothic architecture, La LIotja. Here, we dove into modern Spanish culture with the music, entertainment, and cuisine. This was one of the most memorable aspects of the entire trip as we wrapped up this wonderful incentive program. Due to the building's immense space, we had many opportunities to execute various elements – we built three completely separate events in one night, all in a different part of the building. Because this client allowed our team to take risks, we were able to offer a truly unique experience. As the senior program manager, Bert Guy, stated when talking about this event, "This is hands down the most favorite program of my career."
To execute this incentive trip, our team handled sourcing (hotel and DMC), contract negotiations, planning, air, event and activity conceptualization, gift book design, and program execution and staffing. This was truly an all-encompassing event planned by our amazing team.
Outcome/Results
After months of hard work from our team, the incentive trip came together and provided an incredible experience for all of those who attended. Though we faced difficulties when it came to working with understaffed vendors, it all came down to communication and trust in our selected vendors. In the end, they excelled and helped us to make this an amazing program.
Looking back at the experience, there were a few aspects in particular that truly surprised and delighted our franchise client and their winners. First was the hotel. With our client being a hotel organization, they are not easily surprised when staying at new hotels. But El Palace Hotel did just that. Attendees commented on the first-class service, its excellent location, and its beauty. Another wow factor came from the off-site event in a Gaudi-designed home with an exclusive buy-out. On top of all of that, attendees were able to attend a soccer match in Barcelona, one of the best clubs in the world. All of these experiences made this a truly unforgettable incentive program that we loved creating for the client.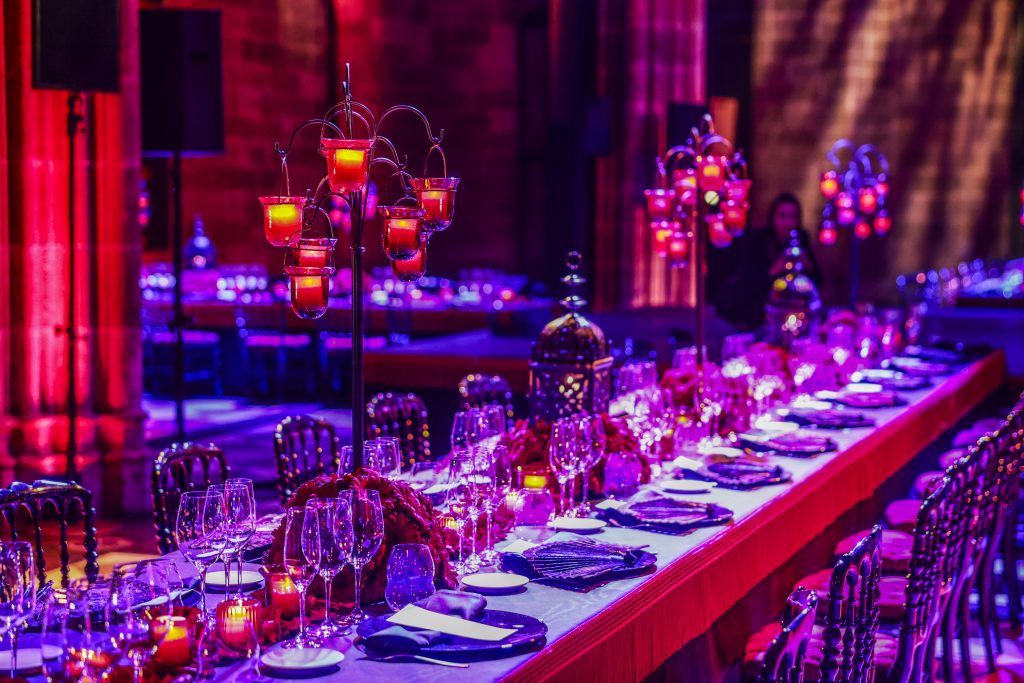 With each passing year, the client is less involved in the details of the program as we continue to gain and prove their trust in us. Our biggest JOY is seeing the look on their faces when they walk into a venue or see one of the entertainment pieces. Plus, as the executive host for this event is a former restaurant owner and wine connoisseur, we love wowing him when it comes to food and beverage, and this trip was no exception.
Our client challenges us to always think outside of the box and to continue providing a consistent, high-level program that meets all of their goals successfully. In the end, positive feedback came from both the client and the attendees. When asked to indicate their level of agreement with the statement, "Overall, I enjoyed the incentive trip," 100% of attendees said they "Completely Agreed." Additionally, attendees left the following comments:
All aspects of the Barcelona incentive trip were first class. That includes the welcome reception, hotel accommodations, to all of the venues and excursions. The attention to detail was magnificent, and I would not have changed a thing.
This was my first [incentive trip], and it is hard to imagine another year outdoing what was put together for us on this trip. [We were] blown away by the level of detail, the overall hospitality of El Palace, and of course [the executive host] and team.
This was AMAZING! Speechless from the beginning to the END!!! One of a kind, I will never forget, nor my wife! First class all the way!!! From the smallest details to the gift book, BLOWN AWAY! I have never felt more a part of a family in my 32 years in the industry!
The best trip I have been on thus far. The events, service, and personal touch were phenomenal. Proud to be part on the [client's] family.
Having dinner/Tapas at the Battlo was a once in a lifetime experience. I was telling my friends when we returned home, and they were all amazed that we were able to take advantage of eating in this historic and iconic location.
The venues were incredible and so was the food. This trip was perfectly executed, huge thanks to everyone who put it together.
The best final night of any incentive trip I have ever been on. From the cocktail reception and its courtyard venue/music, to the red themed dinner, and finishing with a dance party. Epic!
Truly amazing trip, great experiences, fantastic food, and tons of fun activities. We loved it!
These attendee quotes speak for themselves in showing how amazing this incentive trip truly was. Being able to create the JOY that is demonstrated in the winners' comments is why we love doing what we do. We can't wait for the next program that we get to plan with this franchise client!