McDonald's Virtual Meeting: McOpCo 2021
Challenge/Opportunity
Since 2017, McDonald's has been a Bishop-McCann client, allowing us to plan and create incredible events for the organization over the years. So when tasked with managing a virtual meeting, we had to rethink the event's execution due to the new, online environment.
McDonald's requested we produce a two-day virtual event for their 250 attendees. This program was for the McOpCo Staff and Functional Departments to connect in place of their annual, in-person meeting. The main challenge when managing this event was to ensure our team was not just retro-fitting an in-person event to a virtual experience. Rather, we needed to authentically evolve the programming and content for virtual sharing and consumption.
The goals of this meeting were to celebrate McOpCo's 2020 successes, reveal their 2021 business plan, and focus on execution at the restaurant level. Additionally, our objectives included seamlessly producing a virtual event that had an elevated look and feel while assisting our client in designing an agenda that achieved their goals for the meeting. We also sought to incorporate engaging and meaningful elements into the program to mitigate dreaded "Zoom fatigue."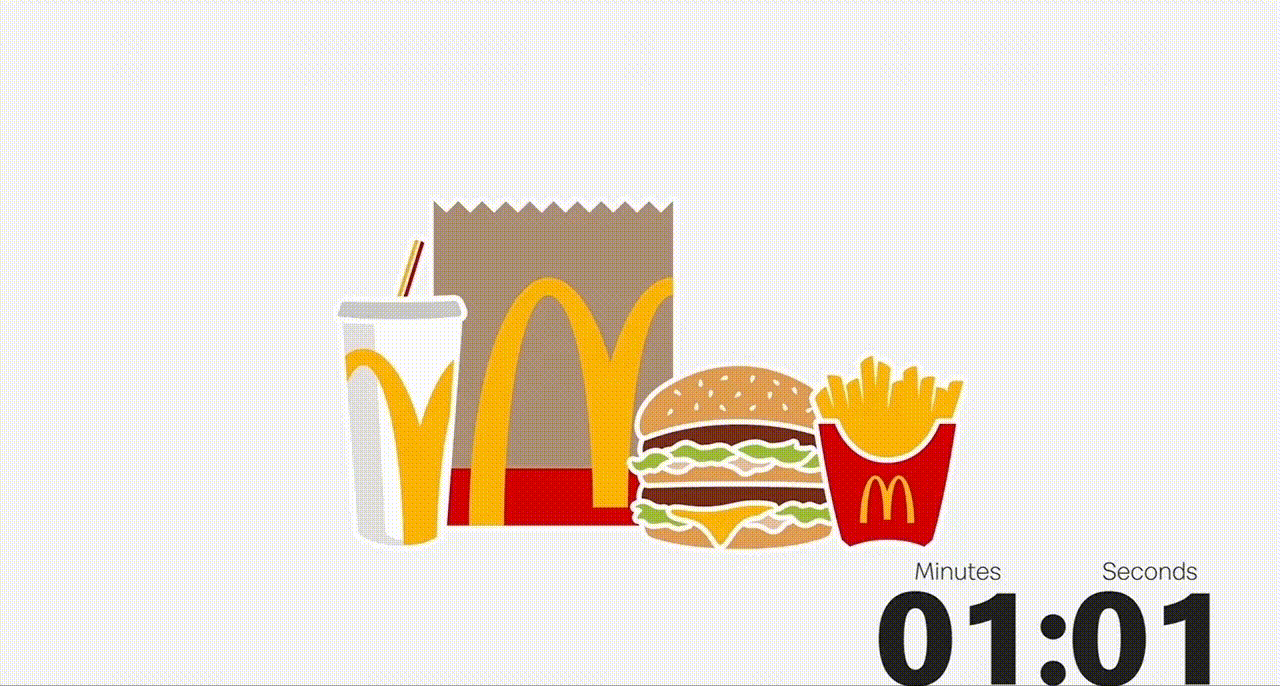 Response/Solution
Based on our knowledge of the client's objectives, we began by proposing an agenda to the client, as well as recommending activities and engagement options to enhance the virtual meeting. We built the agenda in a way that alternated detailed content with fun, engaging elements, which is a crucial consideration in the virtual environment. Our client was worried about losing attendees' focus during breaks, so we programmed trivia gamification to take place during those times. This allowed attendees to get a cup of coffee or use the restroom while staying engaged in the meeting by participating in trivia on their phone.
For the gamification, we hired a trivia host for all four breaks over the two days and conducted a cumulative scoring competition. Because this group was made up of five districts (who enjoy a little friendly competition), we had a leaderboard that not only reported on individual scores but also on the collective scores of each district. This gamification kept the meeting energized, and participation levels were great—70% average for all breaks.
Another fun element we incorporated to keep attendees immersed in the meeting was a McOpCo Spotify playlist. Before the event, we collected everyone's favorite "pump up" songs in registration, which we then used to create the playlist. They could enjoy the music at their leisure before, during, or after the meeting.
Not only did we use the trivia and playlist as a means to keep attendees' attention, but we also created video assets that focused on the attendee. These videos were sprinkled throughout the meeting to give a "human" touch, despite it being a virtual event. To begin the opening presentation, we played a photo montage video of the staff from 2020. We also collected headshots via registration and turned them into an animation that brought all the images together to form the McOpCo logo. Lastly, we had six supervisors send in self-recorded videos, reflecting on a specific McDonald's value.
To highlight their success in 2020, this virtual meeting also had an awards session to celebrate their accomplishments. But McDonald's wanted something more exciting than an emcee simply reading winners' names. So our production and graphics team created an animated video presentation with striking graphics and lots of movement. Along with animation, voice over was used to announce the award winners' names while the video featured their headshot and upbeat music in the background.
In addition to integrating engagement options into the virtual meeting, we also were able to create a McOpCo branded look for the entire webcast, personalizing it for the group. We customized all aspects of the event, including speaker backgrounds, PowerPoint templates, transitions/animations, and even the broadcast page itself. No matter what content was playing, the broadcast always had a McOpCo look and feel.
But beyond the virtual experience, we wanted to include a tangible aspect for the event, so we naturally turned to gifting. We sent out gift boxes to all attendees prior to the meeting. The boxes included some McOpCo branded items, as well as snacks and beverages to enjoy during the event.
For this event, we used the Brightcove Platform with Pigeonhole Integration. The event utilized one broadcast stream at all times, which included the following elements: leadership updates, gamification, a word cloud, live panel with Q&A, and an awards session. We also held tech assessments with the presenters to ensure that they were set up to succeed with their virtual presentations.
Bishop-McCann provided a program manager, attendee manager, account director, executive producer, and graphic designer. We were able to successfully execute every component of the program, including logistics (overall project management, registration, e-communications, budget management, gifting, and "on-site" support) and production (show flow design and management, technical assessments and video recordings, post-production of recorded videos, voice over and audio track management, cue sheet creation and show calling, vendor and timeline management, production/creative graphics budget management, and digital asset creation and management).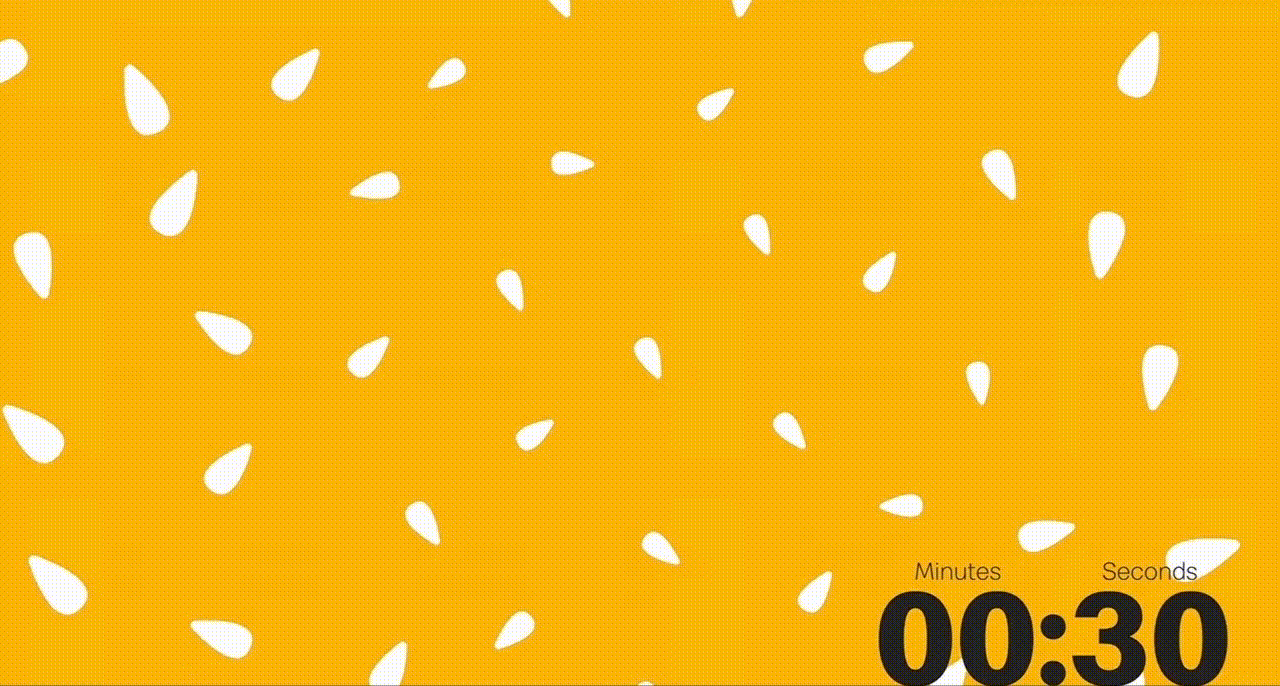 Outcome/Results
Due to the hard work of our talented team, this virtual meeting was a huge success, and we were able to overcome the challenges we faced when producing the event. Based on the post-event survey, we learned that the meeting was very well received. Attendees had great things to say about the event's execution and the incorporated elements. While some people commented on missing the in-person experience, they thought it was a well-organized and effective alternative since in-person was not an option.
Comments from attendees included:
"Excellent production! Good use of break time."
"Everyone did a great job. This was a great way to have everyone together to deliver the plan without being face to face."
"The gift box before the meeting was nice. All items in there were great and fun. Nice touch."
"I've been on several fairly long calls and this one was seamless."
"It was better than expected, very energetic and focused."
"Engaging…loved the trivia."
After the event, the client also reached out to us and said, "Thank you everyone for all your help! I have heard nothing but great things about the meeting, and everyone was like 'Oh wow, live and no issues!' Thank you so much for all your help!" Overall, this virtual event was executed seamlessly and met all of the client's objectives.