The Key to a Great Afterparty at This National Field Meeting? Breaking Out of the Ballroom
Challenge/Opportunity
In planning this client's National Field Meeting, an event Bishop-McCann has been selected to plan for many years, there's always an opportunity to keep things fresh year after year. Previously, our client elected to go without an afterparty, but from the post-event surveys, it was clear that the party was missed. Attendees shared that they enjoyed celebrating their colleagues after their group award ceremonies.
In the past, this National Field Meeting had an evening event that consisted of several group award ceremonies with one collective group afterparty, but the afterparty had limited attendance historically. To address this, our client wanted to find a space on property with proximity to the award ceremonies.
How do you keep the vibe fresh, migrate several thousand attendees through dinner to one afterparty, and keep the ballroom on property feeling, well, less like a ballroom?
Response/Solution
As far as event spaces went, the National Field Meeting was already using most spaces that evening, so they could not be re-set in time for the event. In addition, we wanted it to have a different feel than a ballroom.
Unfortunately, the nightclub at the property was over budget and located a long distance from the locations of the group award ceremonies, which could make it poorly attended—an issue from prior years.
Bishop-McCann worked with some of the restaurants located on property, all conveniently located on the walk back from the meeting space, so attendees would pass on the way to their rooms. Since our event did not start until 9:00 PM, some of the restaurants could still be open for limited dinner service.
Our idea? Let's turn it into a progressive party! Restaurants were included in the party, where attendees could gather in a space and celebrate the evening's awards. If they did not like the "vibe" of one location at the National Field Meeting, they could move to the next or a different location. Friend groups could elect to meet at one, bar hop to the next, or use it as an opportunity to network.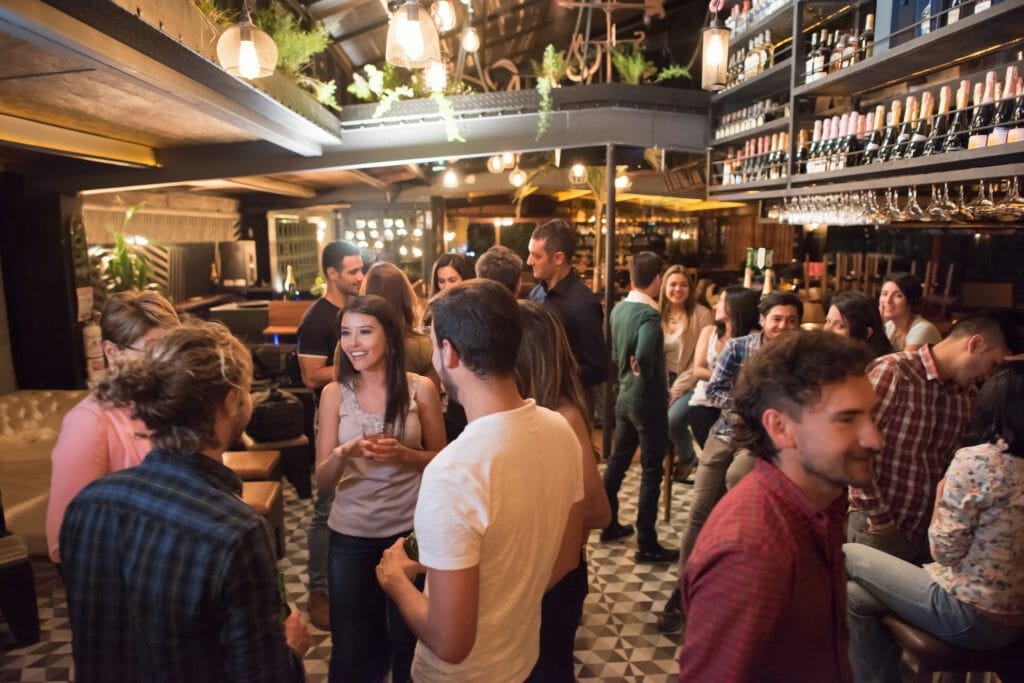 Most of the restaurants were not walled off, so passing attendees could see their friends within the spaces and join them, even if they hadn't previously planned to attend.
We integrated technology by using the live-feed on the televisions within the restaurants to celebrate award winners. All restaurants were scrolling the same footage and playing background music to mirror the vibe of the National Field Meeting.
Outcome/Results
The parties were a success with impressive attendance. Some of the venues even had lines of people waiting to get in. The venues were crowded until the end of the evening, and we negotiated the evenings spend into the entire meeting's food and beverage minimum, which was a tremendous benefit to the client.
Overall, the National Field Meeting's progressive afterparty was a booming success!