Creating a Safe, Live Meeting During COVID for a Pharmaceutical Client
Challenge/Opportunity
While connections can be made through our computer screens, nothing will ever replace the JOY that comes from meeting people face to face. This was exactly how one of our pharmaceutical clients of over 20 years felt when they asked us to create their live event. The client's team had been unable to meet in person since 2019, so for this Regional Sales and Marketing Meeting, the main goal was reconnection.
Though this may have once been a simple objective, with the many complications brought by COVID, this goal became a bit more challenging. Our team was tasked with creating a live event where people felt safe to be together once again. This meant implementing various COVID protocols across several areas to ensure everyone remained healthy and safe.
Along with ensuring safety was top of mind, we also wanted to create an exciting event that allowed attendees to celebrate their shared successes and truly enjoy their time together. This team meeting also needed to be an event in which attendees could discuss sales and marketing strategies and customer experiences.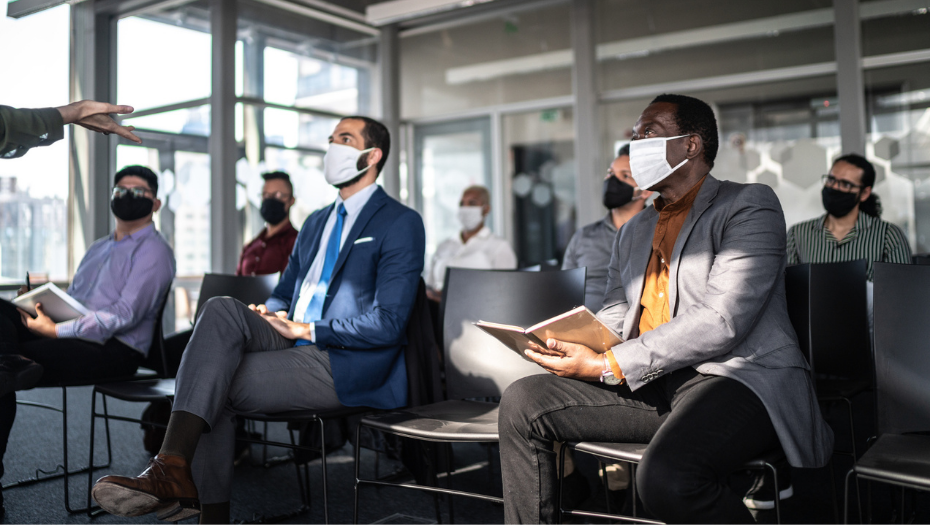 Response/Solution
With approximately five weeks of planning, we gathered as a team to define goals and outline steps needed to reach those goals. We knew that an emphasis was being placed on welcoming back the attendees because it had been two years since they had last been together. To make this a celebration of their return to in person, we planned a fun welcome reception to kick off the event. For the first night of the meeting, our team put on a fantastic dinner, creating yet another opportunity for reconnection. Additionally, the program included dine arounds, networking hours, fun foods and beverages during breaks, a scavenger hunt, and an off-site dinner.
But to overcome our main obstacle of COVID and to ensure all of the activities listed above were safe, our team had to enlist COVID protocols throughout the entirety of the event. To begin the safety measures, Bishop-McCann staff and travel directors were required to test within 72 hours before the meeting and 48 hours after the meeting. Additionally, InHouse Physicians' Daily Health Screenings (DHS) were required for attendees and staff to be cleared to attend the meeting each morning. There were also the options of mobile check-in/check-out and contactless transactions (where applicable) to reduce contact.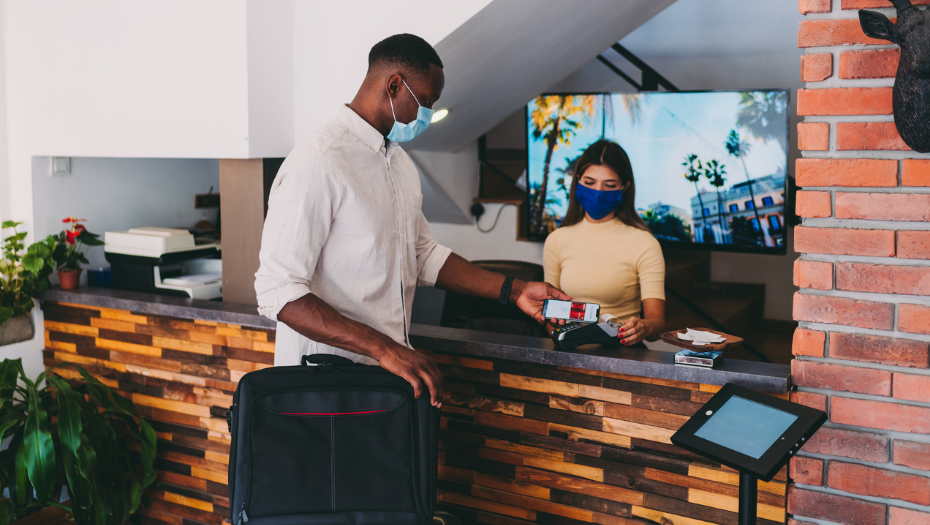 Additionally, all in-door meetings and gatherings occurred at lessened room capacity. Hotel staff wore masks in the meeting space, and buffet attendants wore masks and gloves. All event staff were required to sanitize frequently and to stay home if they weren't feeling well. Along with staff ensuring personal hygiene, cleansers that were EPA-certified and CDC-compliant were utilized frequently to sanitize guest stations and public areas. All equipment, common surfaces, and high-touch areas were sanitized or disinfected after each use. We also increased cleaning of HVAC systems and replaced air filters.
For food and beverage, all cleaning and disinfecting measures followed recommendations from the CDC and EPA guidelines. Kitchen deep cleans occurred at a higher frequency, including the cleaning of food prep stations after each use. All buffets and food stations for breakfast, lunch, and dinner functions had plexiglass shields and were served by attendants while all coffee, tea, and pre-packaged, individually wrapped foods were self-serve. To continue to ensure attendee safety while eating, all dining tables, chairs, and common furniture were disinfected frequently as well.
Another consideration our team had to make was traffic flow. Space capacities of high-traffic areas were redefined to allow for proper social distancing of all attendees, as well as having modified space options. Social distancing signage was also displayed to help event spacing in high-traffic areas and encourage proper distancing. Other informational signage communicated recommendations, health alerts, and guidelines, per local government requirements.
We also had to consider our audience's safety outside of the meeting space, such as in their hotel rooms. Attendees were given the option when checking in to opt out of daily housekeeping service if they preferred. If they chose to have housekeeping, staff was required to wear masks while cleaning the room block. Additionally, hotel staff wore masks when room dropping amenities, or upon request, items could be delivered in a contactless manner. Single-use amenities were provided in each guest room, and enhanced disinfecting was completed for high-touch items. Even in spaces such as the spa, stringent cleaning and disinfecting followed each service and modified treatment protocol was deployed to ensure guest and staff safety.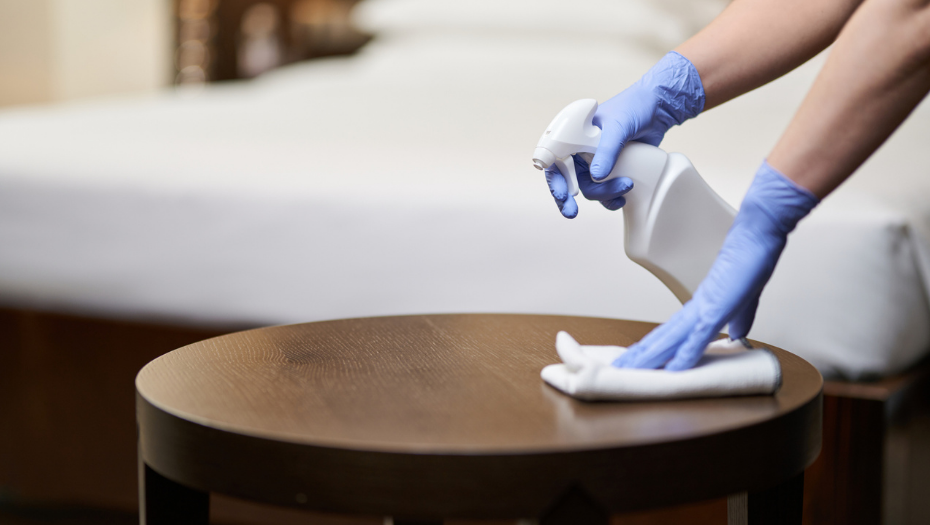 On top of these precautions, our team also had to create a response protocol. We coordinated medical assistance requests and any self-isolation needs that arose during the meeting. Additionally, we assisted health professionals with contact tracing.
After putting in place all of these COVID protocols, attendees were able to have an incredible time at our event without the worry of contracting the virus. Our pharmaceutical planning team executed various elements to bring this meeting to life, including logistics, sourcing, planning, and contracting.
Outcome/Results
Thanks to clear objectives from the client, open communication and teamwork, and dedication from our team to the health and safety of all attendees, this event was a huge success. Due to the many protocols implemented, there were no cases of COVID reported following the meeting. We were thrilled with this outcome, as was the client.
While COVID brought many challenges that had to be addressed, our team was committed to executing the safest meeting possible while creating a celebratory experience for attendees to reconnect. Our team's hard work made this Regional Sales and Marketing Meeting a success for the client and everyone who attended.