A Vegas Reunion for Our Pharmaceutical Client
Challenge/Opportunity
Unable to hold their National Field Meeting in person since 2020, our long-standing pharmaceutical client turned to us to bring their team back together for this event. With reconnection at the forefront, the client wanted a safe, successful, and productive week for their 2,750+ attendees. Taking place over four days at The Venetian in Las Vegas, we knew this program needed not only to get their key messaging to the sales team but also to allow their team to have fun together!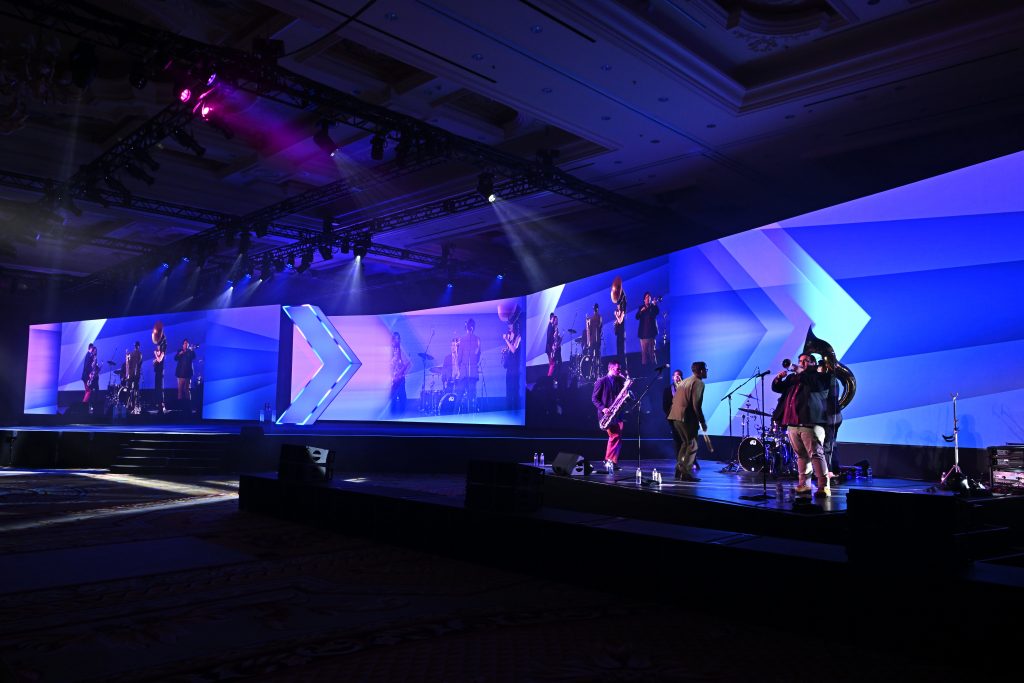 While the client's goals focused on education and reconnection, Bishop-McCann's goal was to create a wonderful attendee experience from beginning to end. Additionally, we wanted to design engaging, safe, and JOY-filled experiences on site for their audience. Furthermore, the program had a new agenda structure, so we also worked to successfully roll out this new format to attendees.
The main challenge with this program came from the fact that this was the first National Field Meeting the client had hosted in person in three years. With so much time elapsing since the event was live, many of us (clients, vendors, and our own team) had to retrain on the best practices and processes for this particular program. Since we had a new internal planning team working on the event, only a handful had planned this meeting in the past. Knowing this, we ensured that we prepared the new team for the planning process to make this a successful program for the client.
The National Field Meeting is essentially 12 national meetings combined into one with each smaller meeting having its own tracks and content, which is supported by its own team, as well as the overall planning team. On top of the 12 different tracks, there was also a new structure to the agenda in that the client rolled out a new customer engagement model in 2020, and this was the first NFM in which the sales team was broken out within their new units. We had to adapt to the new, larger structure and ensure the agenda ran smoothly with this change. But even with the challenges we encountered, our team was ready to face any obstacles head on to ensure an excellently executed pharmaceutical event for our client.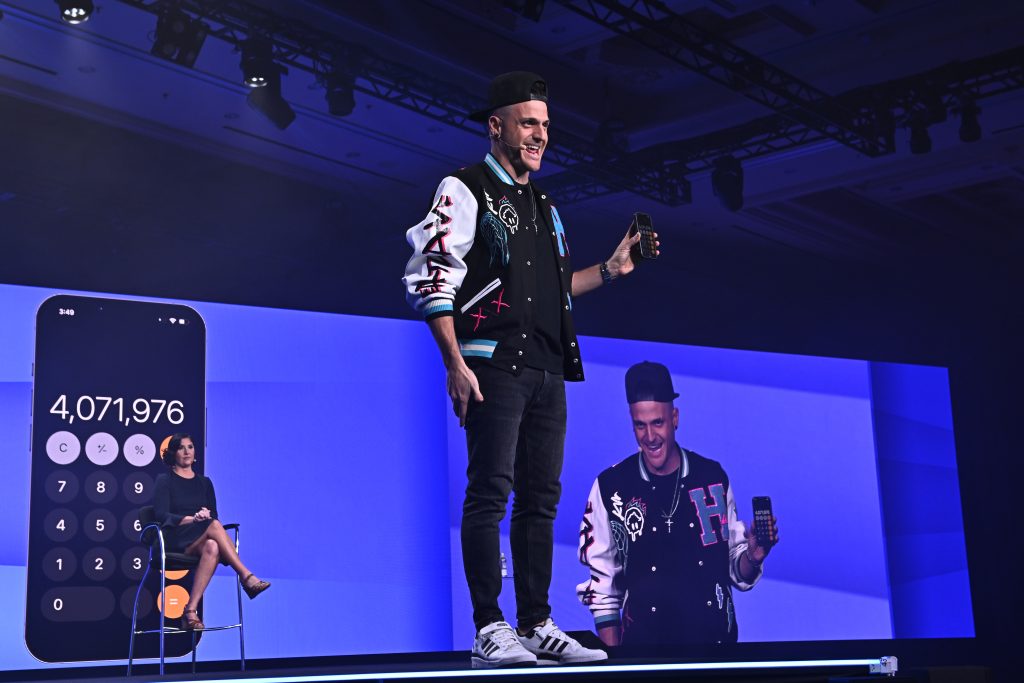 Response/Solution
With just four months of planning, our team worked diligently from start to finish to bring this National Field Meeting to life. As soon as we knew the event would be moving forward in a live format, our client shared a rough agenda, and we began our weekly calls. We jumped in quickly, making sure to communicate with the client frequently, and we took all the necessary steps to create the meeting in the way the client envisioned.
With this program, there were several different components. One aspect that is always included in this NFM is a trade show. With sustainability at the forefront, our client pledged to be more environmentally friendly and removed expo gifting from the program to reduce unnecessary waste. Another component of this event was separate awards dinners for each team. A total of seven awards dinners, composed of five regions and two national teams, ensured that the client's teams were properly celebrated for their achievements.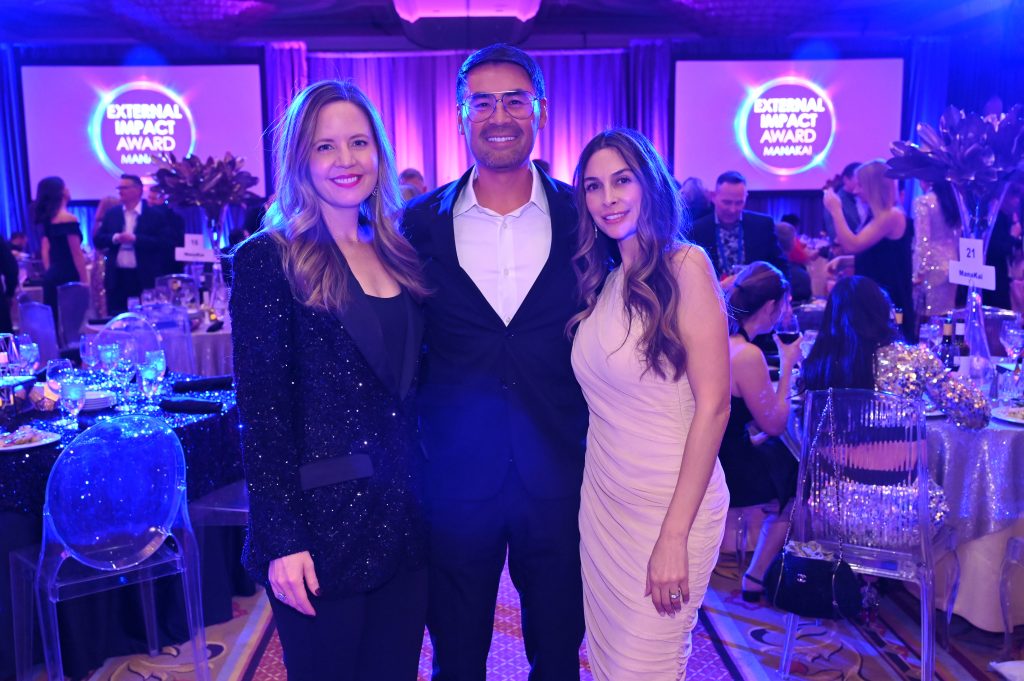 Along with the trade show and awards dinners, this NFM always incorporates a concert dinner on the final night. And this year, we included two new after-party experiences for attendees: an upbeat, vibrant club option and a more laid-back, mellow pub option. The club was an area designated for dancing while the pub provided a fun space for guests to kick back and relax.
The overall theme for this program was "Lead With Purpose," but there were also sub-themes for various event elements. All of the themes revolved around the main sub-theme of "desert," playing on the Vegas location. The welcome reception was "Boho Desert," the concert was "Neon Desert," and the two after-party celebrations were "Disco Desert" and "Desert Under the Stars." At the various awards dinners, each room had a different theme. All of the listed themes were incorporated into multiple elements, such as digital signage and wall clings.
Additionally, our team wove these elements into the registration area décor, so the first touch point instantly immersed attendees in the theme. Also for registration, we made certain this was as easy to navigate as possible for attendees. We allowed for on-demand badge printing, making the registration check-in experience a breeze.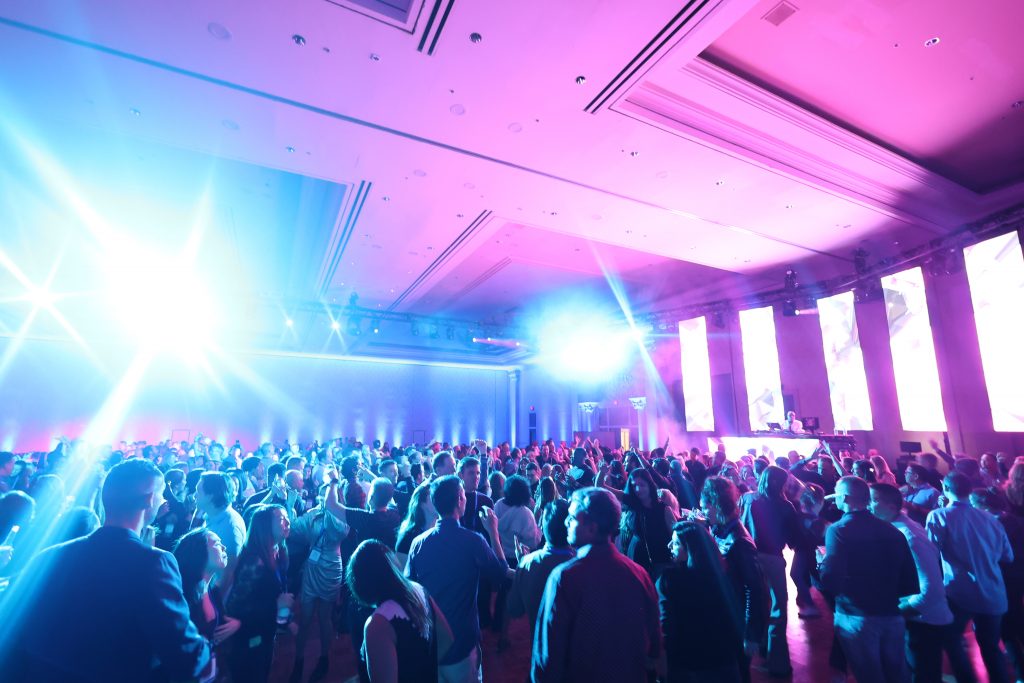 Even the giveback opportunity tied into the "Lead With Purpose" concept; there were centerpieces made of Crocs that captured the theme by playing on the attendees' ability to walk and give with "Purpose." Once the event was over, all of the Crocs were donated to a local Nevada organization that supports underprivileged schools. In these ways, we ensured that the program had a cohesive feel that continued throughout the entirety of the four days of the meeting.
When faced with the challenge of planning this in-person meeting for the first time in three years and with a new agenda structure, our client, vendors, and internal team did an excellent job of sharing knowledge. Even with the obstacles that the new customer engagement model brought, we supported each other as we navigated this restructuring. We gave each other grace to ask questions, learn along the way, create new processes, and revamp old processes.
Our internal team stayed well connected with weekly calls, and we divided roles in ways that allowed people to support aspects of the NFM that they were strongest in. So while this was a new team planning the meeting, we all were set up for success in the specific roles we led, and that was key to ensuring the program was a success.
To execute all of the elements discussed above, our team handled various elements of the National Field Meeting, including sourcing, logistics, and aspects of the creative elements.  
Outcome/Results
After four months of quickly coming together to plan, our team was able to successfully create an experience that not only allowed the sales team to learn pertinent information but also to connect and have fun together! We were able to overcome the challenges we faced in order to plan a memorable meeting for our clients and attendees.
When looking back at this event, one of the biggest JOY creators was the concert in the ballroom. With the décor, food stations, and concert all in one space, it was an interactive experience that felt private and exclusive for the guests. We were also able to surprise and delight attendees by giving them a wearable experience that they could custom brand. Guests could choose from different styles of pullovers and hoodies, along with choosing from various meeting-themed logo options.
Overall, being back in person for this event was incredible for everyone involved from the attendees and client to our vendors and staff. We loved being able to be live once again for this National Field Meeting and to encourage reconnection for the client's team. You could certainly feel the JOY at this wonderful reunion!