Incentive Trip for Our Pharmaceutical Client's President's Club
Challenge/Opportunity
Wishing to have a luxurious incentive trip in beautiful Lanai, Hawaii, our pharmaceutical client tasked Bishop-McCann with planning their President's Club. This annual incentive trip acts as a reward for their top sales associates within their US Commercial Team. For their 220 attendees, the client wanted to create a five-day, four-night event to celebrate their top talent.
The client's main goal for the event was to re-energize winners and guests, allowing them to get away from the uncertainties that accompanied the pandemic and enjoy the ability to travel again. Truly pampering attendees while providing a memorable, exclusive experience for guests was of the utmost importance. However, the trip was also an opportunity to engage with new leaders within the organization. Our objective was to plan and execute a flawless event from theme creation, creative designs, and everything in between.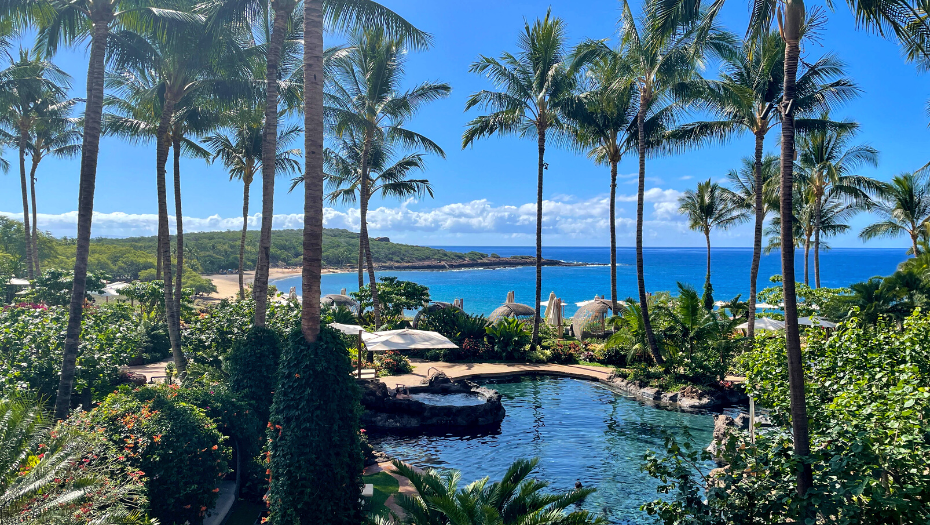 Response/Solution
In order to begin the planning process, we involved a full team, including a program manager, creative director, graphics designer, and attendee experience managers. Meeting with our pharmaceutical client, we presented ideas on how to accomplish their goals while listening to their expectations to craft a truly unique experience. We determined that Four Seasons Lanai would be the perfect backdrop for this tropical incentive trip.
The biggest challenge of creating this President's Club was managing the constantly changing COVID regulations of our destination and the internal guidelines from our client's organization. Our team did an incredible job maintaining communication with the hotel and local destination management company (DMC) while monitoring COVID cases to make appropriate recommendations to our client regarding changes.

To ensure everyone felt safe and confident traveling to the program, we developed a comprehensive communication plan to provide consistent touch points with our attendees, distribute relevant program/travel information, and share all COVID guidelines.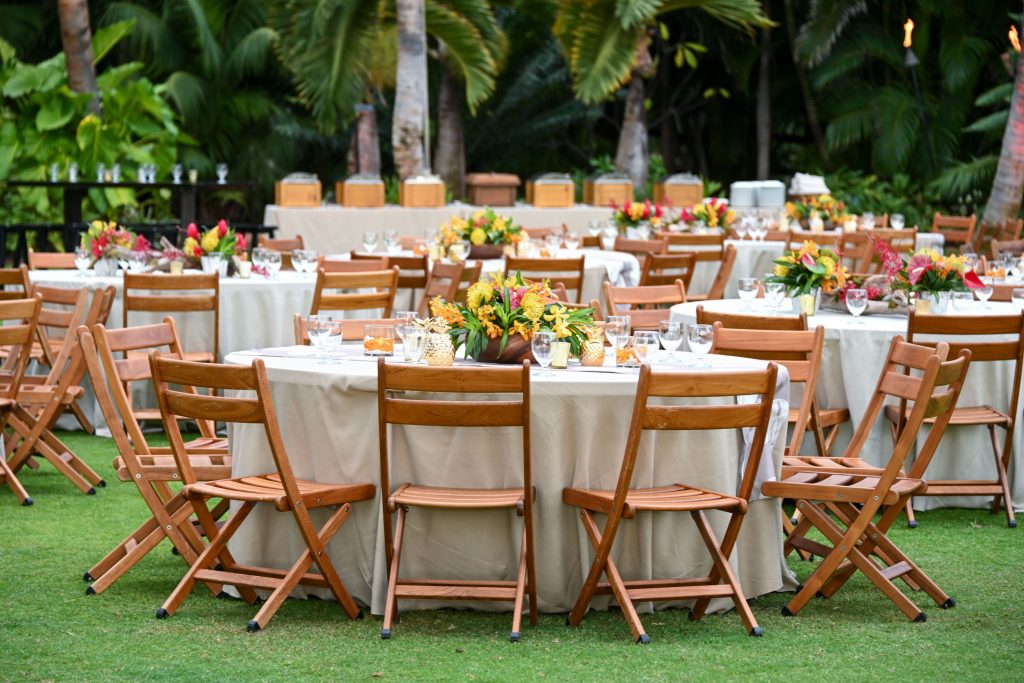 Another obstacle our team faced was the actual location of the island, as Lanai is not the easiest island to travel to and from. Guests had only the options to fly via a small jet from Honolulu or ferry from Maui. Travel logistics were further complicated since many guests wanted to do pre- or post-dates on other islands. The varied travel arrangements, dates, and constant change of travel plans kept our team extremely active through the pre-planning phase.

Additionally, there were logistical complexities to navigate on the island. Due to no DMCs being on Lanai, the vendor partners were from Maui or Honolulu. All items had to be shipped with no room for mistakes or oversight. We had to be completely accurate, double and even triple checking the orders from our vendors. We planned for all needed supplies, as well as backup items. Even hotel orders and supplies were limited, requiring effective planning. In addition, the lack of supplies on the island affected attendees, some forgetting personal items and/or losing them during travel. With only two small shops on the entire island, we worked with the hotel to find solutions. We coordinated same day orders and deliveries of personal items, helping guests obtain lost or forgotten items.
Another important component to this President's Club was the theme: "A Royal Legacy." In the same way that a royal kingdom defines the legacy of a land, the theme was meant to designate the winners of President's Club as part of a prestigious legacy within their company. Additionally, the theme played on the fact that King Kamehameha claimed his favorite fishing spot as Lanai. We integrated this theme in every touch point for the attendees, including the digital components (registration website, digital bio book), pre-trip mailers (pre-trip gifts, program of events, agendas, etc.), on-site elements (wristbands, name badges, in-room amenity cards), awards night décor, branding (directional signs, etc.), and post-event materials (physical bio books).
This program was a full-blown incentive trip that included a welcome reception, business meeting, awards night, two days of self-selected activities, and a farewell party. Thanks to our operations, creative, and on-site services teams, we were able to successfully execute all aspects of the planning process, including air, logistics (hotel, food and beverage, transportation, activities, décor, and team building), creative, gifting, registration, branding/graphic design, production/AV, and on-site services.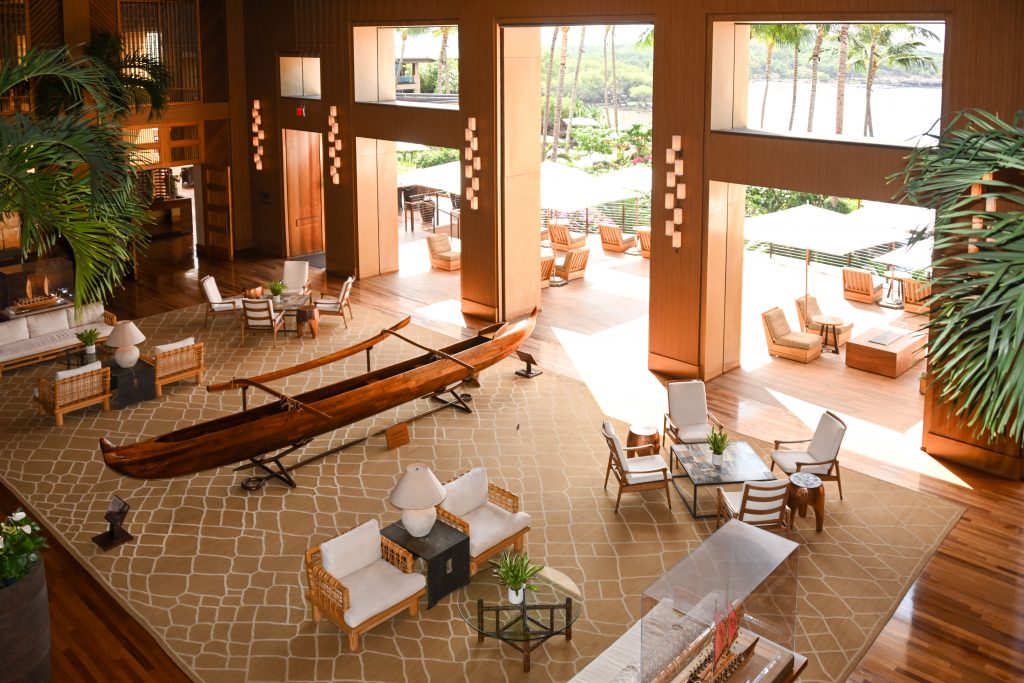 Outcome/Solution
After 10 months of planning, our team's incredible hard work and dedication to producing a unique, memorable incentive trip paid off. Even after facing various challenges, we worked together to overcome every obstacle and handle the complexities of the program to ensure we created a successful President's Club. With this being the first time partnering with our pharmaceutical client for this specific incentive program, working through all the processes and expectations was a welcomed challenge. We took this as an opportunity to offer great solutions and act as a strategic advisor for our client.
One of our favorite parts of the program was the amount of JOY we created. Seeing the smiles and positivity from all the attendees reconnecting after nearly two years was truly incredible. The energy around the hotel on arrival day was amazing. Every well thought out aspect of this event allowed for engagement opportunities and made it easy for everyone to connect naturally.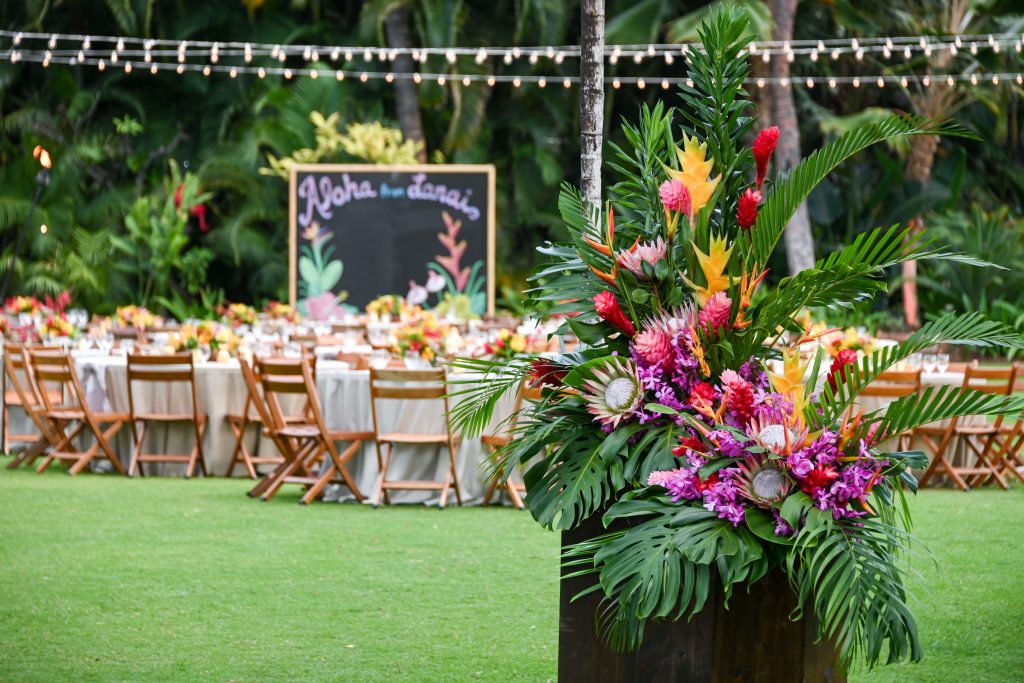 Post-event attendee surveys also uncovered that 88.89% rated the experience as "Excellent" and 11.11% rated the experience as "Very Good." Not a single guest marked the experience as "Good," "Fair," or "Poor." When asked if the program made them feel recognized and valued, their responses were 91.67% "Strongly Agree" and 8.33% "Agree." Once again, no one marked "Neutral," "Disagree," or "Strongly Disagree." Additionally, we had a high percentage of registration rates and received positive remarks across the board for their experience.
Guests' favorite aspects of the President's Club included the beautiful location and resort, the chance to connect with colleagues, the opportunity to interact with senior leadership, and the various personal touches we included to make them feel valued and celebrated. Other favorites were the awards dinners with their spouses/guests and various evening events. A few attendee comments included:
Best of my five P-Clubs!
The program was a perfect length and time…not too long but not too short. All the winners were recognized and given individual recognition.
I appreciated and recognized the deliberate effort that [leadership] made to connect with all of us.
It's great to cheer on and applaud your fellow colleagues.