Franchise Conference Unites Five Unique Brands
Challenge/Opportunity
Having produced a successful program the previous year for WellBiz Brands, Bishop-McCann was ready to take on this year's WellBiz UNITED Conference yet again. As a category leader in experience-based businesses that change lives, WellBiz holds the event annually for their audience. This franchise conference brought together all five brands under WellBiz's umbrella – Fitness Together®, Amazing Lash Studio®, Elements Massage®, Drybar®, and Radiant Waxing.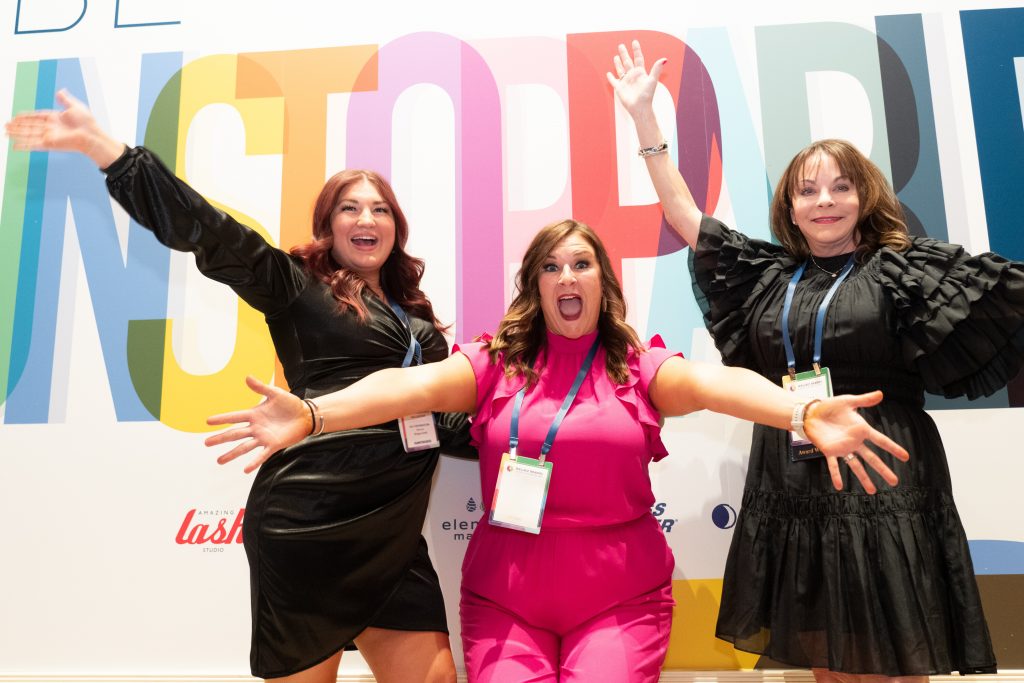 Held at The Mirage Hotel in Las Vegas for over 700 attendees, WellBiz UNITED helps attendees build profitable businesses by franchising emerging, growth-oriented consumer brands that offer exceptional, service-based experiences through recurring revenue models. With more than 750 locations across their five franchises, uniting was truly the goal, and WellBiz uses this annual gathering to connect franchise owners, staff, vendors, and executives for networking, knowledge sharing, and recognition of exceptional achievements. Designed to foster unity among the different brands, the meeting emphasized their collective strength as a cohesive group.
WellBiz wanted the theme to be incorporated throughout the event, creating a cohesive look and feel. The essential components of the conference included keynotes, general sessions, receptions, an awards show, an off-site party, and various Las Vegas activities. For our team to achieve this, Bishop-McCann led efforts in sourcing the hotel, logistics and operations, and live-event production.
During the planning process, we encountered three main challenges for this franchise conference.
First, the attendance had declined from the previous year. Despite the success of 2022, the 2023 conference experienced a slight dip in attendance. Because of that challenge, there was potential guest room attrition. (Reminder: attrition is when the hotel room block you reserved picks up fewer rooms than you contracted. You're then in "attrition" and may have to pay for rooms not booked depending on the negotiated contract arrangements. Pro tip: hire an amazing sourcing team – as our client did for this program – to negotiate these arrangements for you and to look for other ways to stay within budget). Managing our guest room reservations effectively was crucial for budget planning and avoiding any last-minute issues.
The next opportunity was implementing new technology. We needed to revamp the on-arrival registration process and simplify communication for overall event efficiency.
Lastly, we knew we had to truly unite five brands under one roof. On par with the conference theme, it was Bishop-McCann's job to create a single, cohesive feel during the program.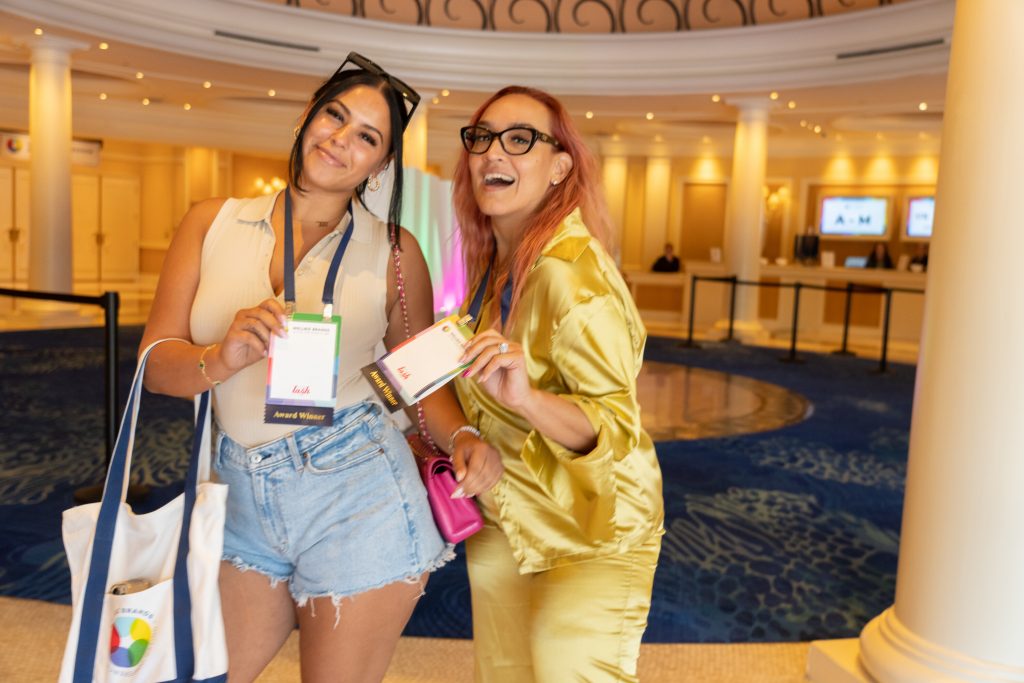 Response/Solution
Eight months prior to the franchise conference, Bishop-McCann began planning. To get started, we held a kick-off call with the client, along with planning an on-site visit to the hotel. The three-day agenda was filled with keynote sessions, a vendor trade show reception, an awards evening, and an off-site afterparty.
Bishop-McCann made it their mission to overcome the challenges mentioned earlier and elevate the overall attendee experience. The team was determined to address all hurdles in order to achieve a seamless and truly unified conference for everyone involved.
In the typical spirit of Bishop-McCann, we implemented open communication with our client to address the guest room attrition. Taking a proactive approach, the team preemptively tackled potential issues by addressing guest room attrition a full five weeks before the conference began. Noticing the noteworthy decline in attendance figures, our sourcing team engaged in discussions with the client to establish a plan of action with hotel management. Our strategy incorporated an addendum to our contract with the property, introducing a resale clause and releasing room nights. This allowed our team to recover nearly 40% of the original forecasted attrition, saving our client tens of thousands of dollars.
To address registration challenges, our team implemented a streamlined method that had not been utilized the previous year: on-demand badge printing. This simplified the attendee check-in, enabling participants to swiftly scan their QR code (or locate their name), make any necessary modifications, and promptly print their badge. Additionally, drink tickets for each function were printed on the name badges, saving the valuable time that would have been required to physically hand out and collect tickets. This environmentally friendly option saved not only time but also money. Digital signage was set up throughout the venue's space, so newly arriving attendees would know exactly where to go to begin their experience.
To truly unite the brands, Bishop-McCann upgraded the welcome reception by administering various creative aspects, such as tattoo artists, a DJ, and brand-specific photo opportunities. By adding in innovative elements, we were able to reflect each franchise's unique identity at the conference.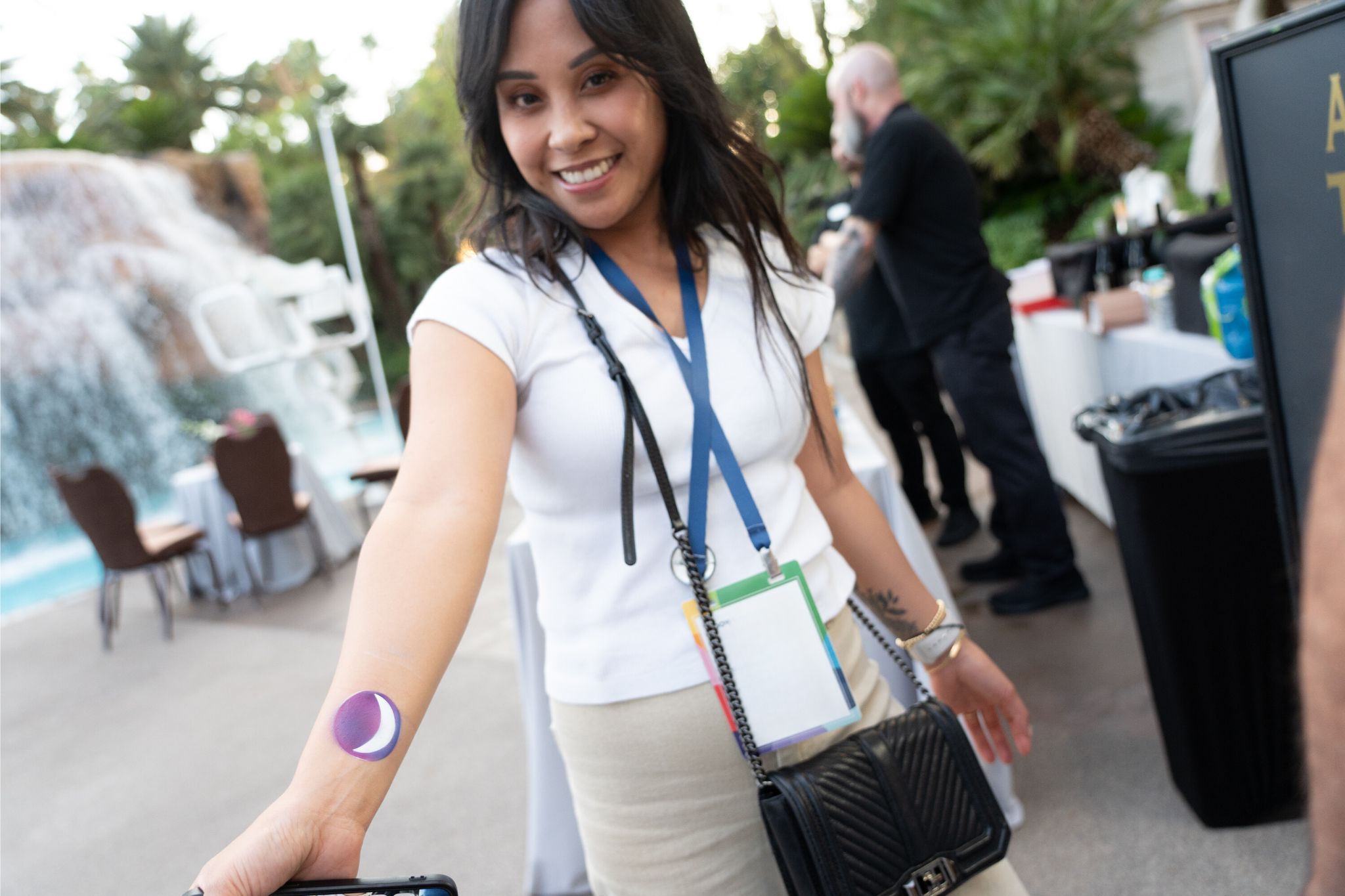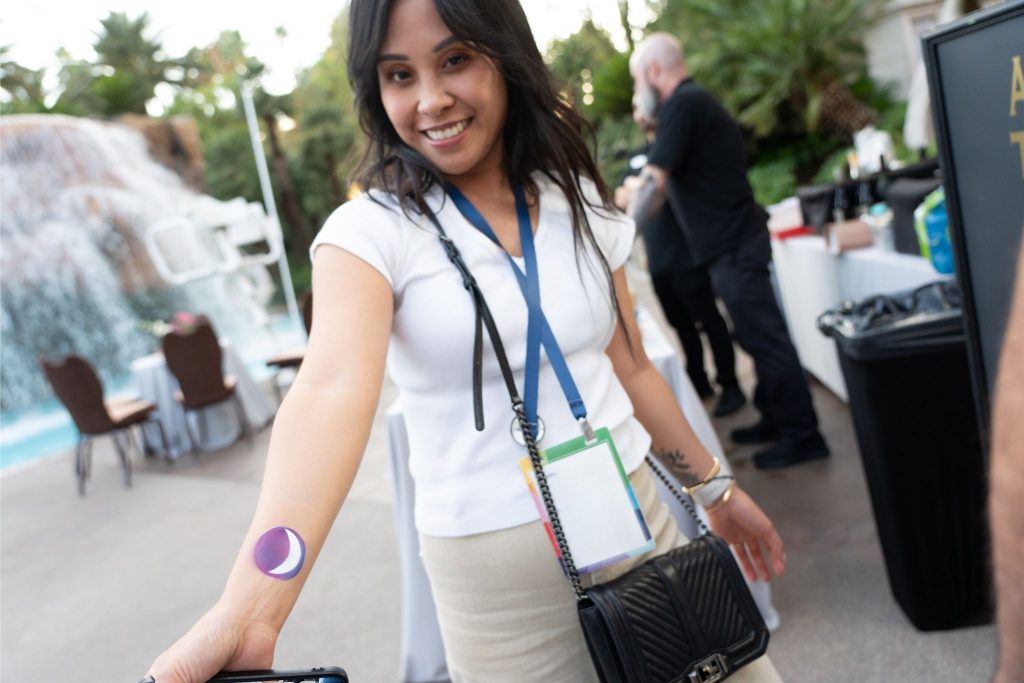 We further focused the conference by masterfully integrating the theme into the entire event space. Large branding pieces adorned the conference area with wall clings flanking the entrance to the general session. Digital signage was strategically placed to guide attendees while five branded eight-foot award walls lined the promenade hallway, showcasing the winners from the previous year. A welcome banner was prominently displayed at the registration area, and printed banners were strategically placed to direct guests to the general session and trade show areas. Beautifully designed, the event highlighted each franchise and their unique branding elements. Near the registration area, a striking UNITED installation provided an eye-catching backdrop for memorable photo opportunities, fostering a sense of unity and excitement among attendees.
To surprise and delight further, renowned speaker Vernice "FlyGirl" Armour was invited to inspire attendees during the trade show. Additionally, off-site activities were organized on the third day, offering participants an opportunity to explore Las Vegas.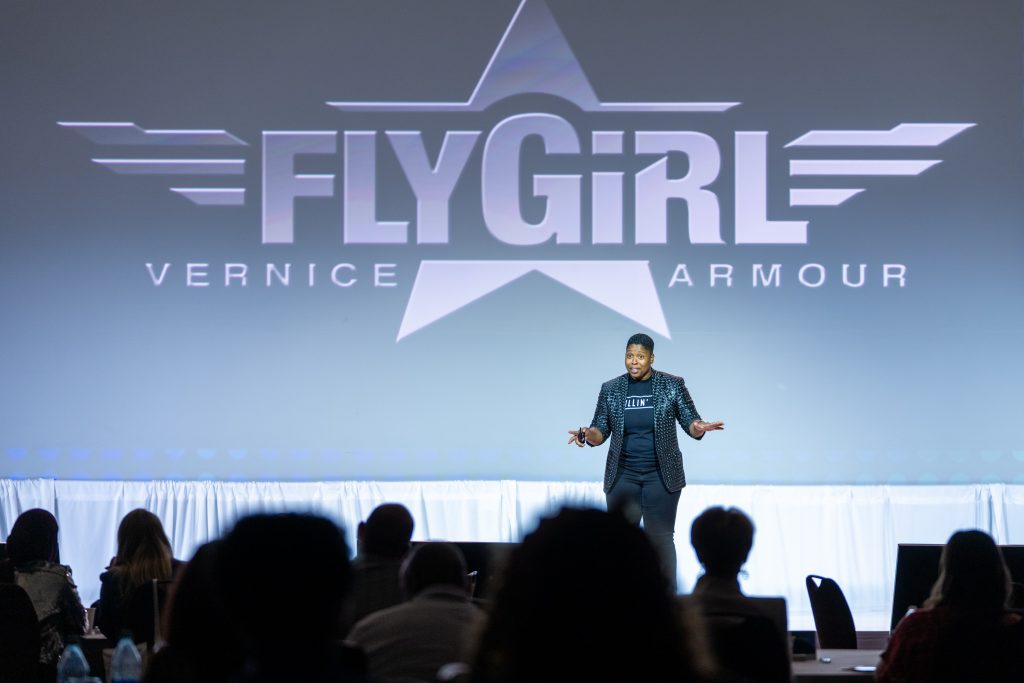 Outcome/Results
After months of hard work, the WellBiz UNITED Conference 2023 was a success. The elevated production of the program and engaging content created a lasting impression on attendees. Thanks to candid conversations navigating potentially difficult situations upfront, the execution of the franchise conference was smooth and efficient. Innovative, creative branding with an emphasis on unifying the five brands contributed to the event's excellent outcome.
Conference goers specifically enjoyed the networking opportunities (both in-brand and cross-brand), FlyGirl was a hit, breakout sessions were engaging, and the awards dinner received excellent feedback.
Bishop-McCann also scored top marks across the board according to client surveys. Comments from the client included: "The Bishop-McCann team is excellent! I can't say enough about how much I appreciate the relationship and the level of service provided. We have worked together for several years now, and the team continues to raise the bar to ensure our program is executed flawlessly. I would highly recommend Bishop-McCann…"